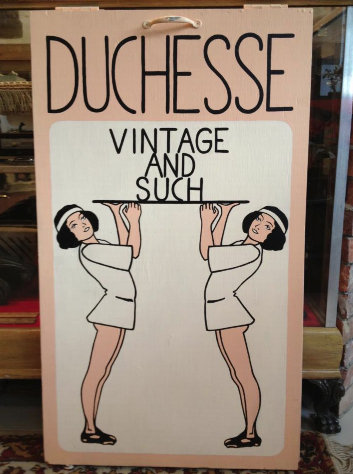 By Joanna Lee, Modern Mix Vancouver writer
A few weeks ago, I stumbled upon Duchesse Vintage and Such, a cute vintage shop in the Chinatown area.  The store is just one of a few new delightful additions to the area, with independent retailers and local designers setting up shop in this controversial area, which has seen a significant transformation and change in the last year or so.
Duchesse Vintage and Such is a vintage and consignment store for both men and women, though most of its clothing is catered to the latter.  It also carries an assortment of vintage furniture, housewares, accessories, and odds and ends.  It is an amusing and intriguing browse-through and one would easily find it fascinating with the many oddities and trinkets housed inside the small shop.  It is so carefully and wonderfully curated, one might feel as if they were in an art gallery or exhibit.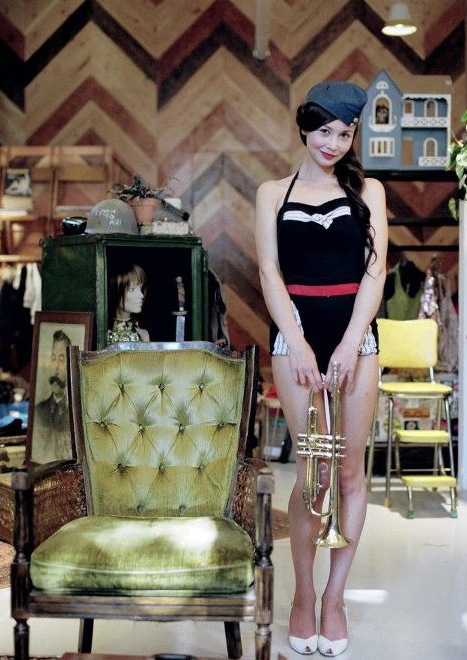 Duchesse Vintage is owned by two girls named Anna, who seem to be running their brainchild quite well.  They celebrated their grand opening (or rather "house warming party," as they called it) on September 9th and evidently already have many followers and supporters.  Their neighbours, the new Shudder Gallery (providing drinks and dancing) and Block Brothers, were invited along with everyone else.  Fancy ice cream was provided by Sunday Morning Ice Cream, who will be offering a trial delivery ice cream service on when else but Sunday mornings!  Also on location was Nice pops, beer, bubbles, and BBQ.  It was indeed a party day with 10% off everything in celebration of Duchesse's grand opening.
Duchesse Vintage and such is located at 430 Columbia Street and is open six days a week (closed Tuesday).