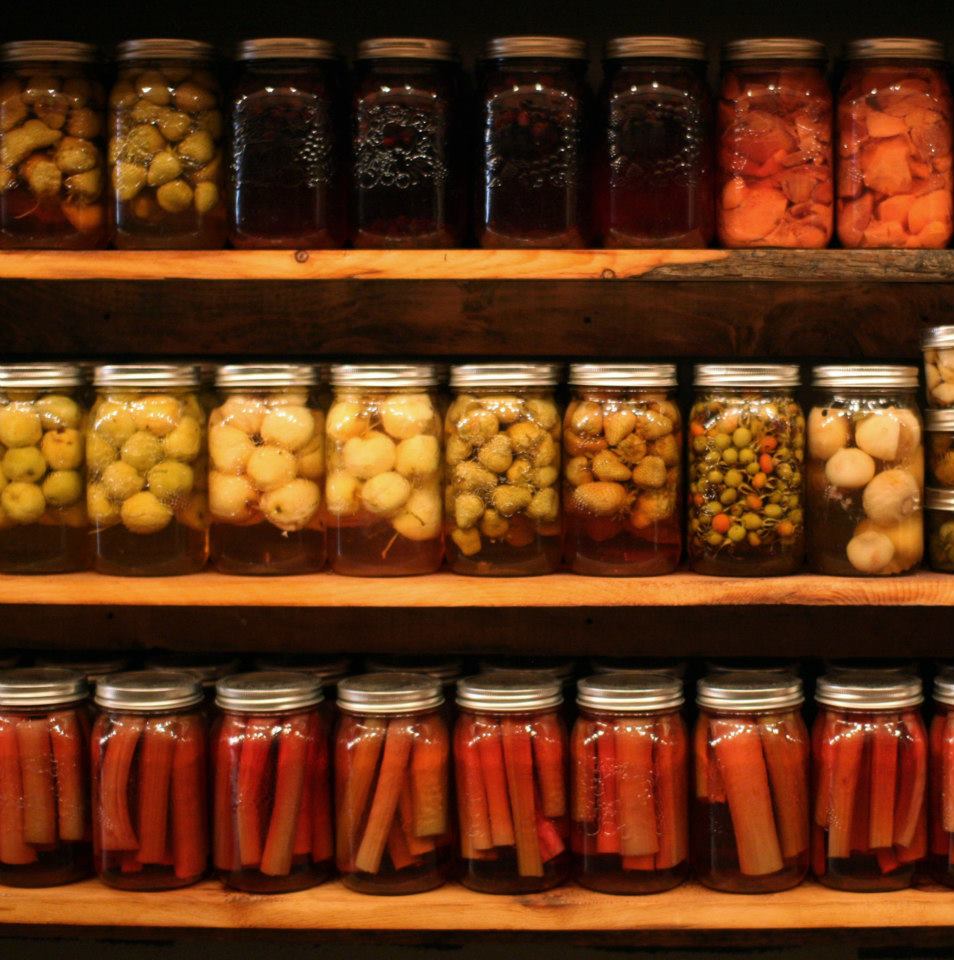 By Joanna Lee, Modern Mix Vancouver writer
Gastown welcomed a new culinary addition with the opening of Wildebeest on August 22nd. Located at 120 West Hastings and housed in a refurbished 19th-century building, the Gastown restaurant is a partnership between James Iranzad (Abigail's Party) and Josh Pape (The Diamond). It can be easily missed with its minimalistic exterior. Only visible is the name 'Wildebeest' in white printed on the window with not much other signage to be found.
The interior of Wildebeest is designed with much use of iron and reclaimed wood in its large high-ceilinged room with exposed brick and vintage tiles. The room is rather long and comprises of both high tables near the front and long communal tables in the back. On its opening night, the restaurant was fully reserved and it was no surprise for those without reservations to be seated at the communal table next to other eager patrons.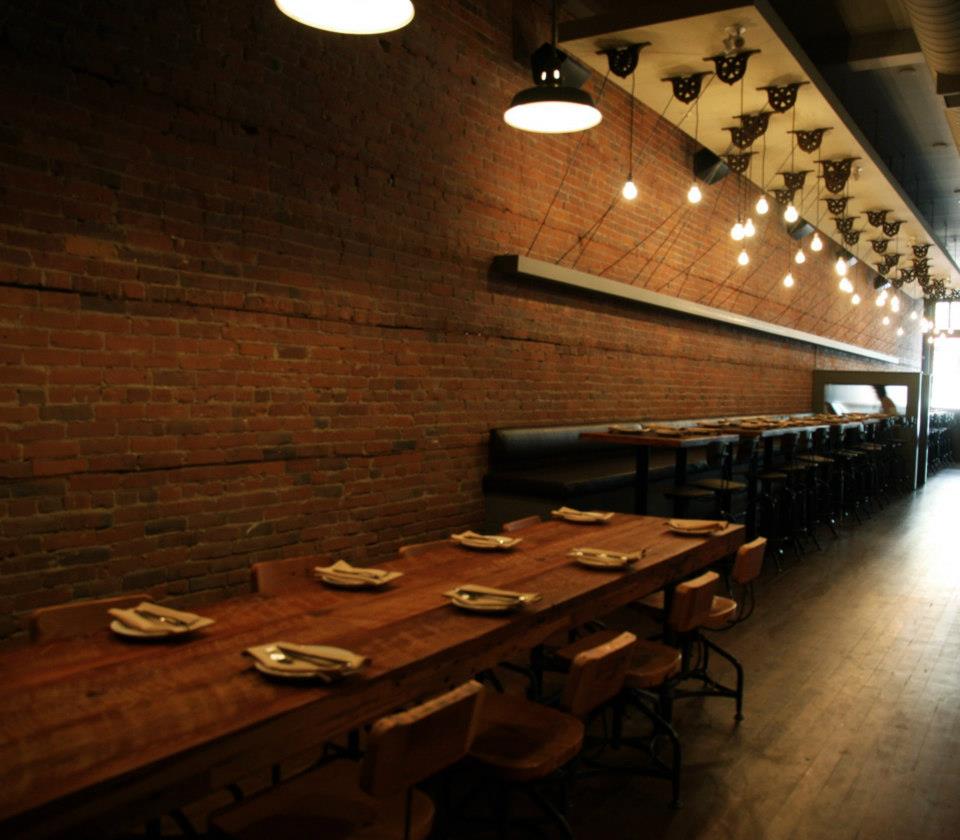 Wildebeest is a two-storey restaurant and houses a wine bar in the basement offering about a dozen wines on tap and a cocktail program led by Pape. Most notable was the open kitchen concept as diners could watch the chef and cooks in action as their dishes were being prepared. The energy and liveliness of the kitchen almost makes one feel as if they were watching an episode of Hell's Kitchen.
As one may have guessed from the name, the restaurant menu is "meaty" with a focus on cooking the whole beast. However, good news for vegetarians – Wildebeest's menu also offers "green" fare, like an heirloom radishes salad with honey yogurt and beet sorbet and foraged and harvested greens with seasonal fruits. There are also a couple of fish dishes as well as crab and oysters.
In the kitchen is executive chef David Gunawan, previously at West Restaurant in 2010, who works closely with local suppliers and farmers such as SOLEfood farm and Six Masters' Farm to personally decide the diets for every animal used in preparing menu items. The menu includes dishes such as pork jowl served with long pepper-scented oats and bourbon-barrel aged maple syrup and organic beef tongue served with mushroom marmalade and sherry jus. Items are within the $5 to $25 range (with the exception of beef ribeye), offering a tremendous value and unique dining experience.
Wildebeest is currently open for dinner Tuesday to Sunday with plans to offer weekend brunch service soon.