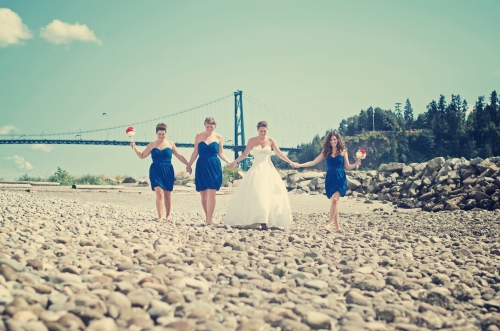 "You don't make a photograph just with a camera. You bring to the act of photography all the pictures you have seen, the books you have read, the music you have heard, the people you have loved." – Ansel Adams
And so begins the photographer's journey. Taking inspiration from her travels and other beautiful sights and scenes, Whitney Krutzfeldt's passion for photography has taken her from a hobby to a full-time pursuit.  I was fortunate to experience Whitney's talent through a recent portrait photography session with her. With a knack for making her clients feel at ease, we wandered through the streets of Gastown finding nooks and crannies to create that perfect shot.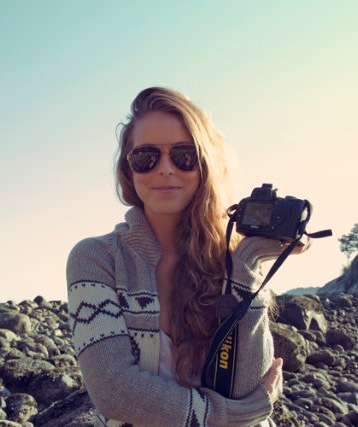 Whitney's early memories of photography began as a young girl in her Edmonton hometown.  She would find old photos of her family and take them to a neighbourhood photography shop to get them printed in black and white and hung them all over her room.  Fast forward to years later, she became passionate about taking her own photos after a trip to Thailand.  She couldn't get enough of the beauty surrounding her and captured her memories through photography.
From a hobby to a full-time pursuit, photography as a profession came gradually to Whitney.  When she moved to Vancouver, she started working with a local fashion photographer, soaking in anything and everything he did behind the lens.  From there, her friends were the first to recognize her talent and asked Whitney to do photos for them or asked to buy her prints after seeing her work.
"Making my clients feel comfortable is one of the most important aspects of my job. I want them to feel like I'm a friend that they can trust because if they can't be themselves around me then I'm not going to get that shot I really want. The one that is of them really laughing, or being vulnerable, or being their true selves."
Following a mantra of capturing the beauty in each of her clients, Whitney took the leap of faith, quit her day job and decided to pursue photography full-time with
WCK Photography
.  Since then, whether it's for a portrait, engagement, wedding or a boudoir shoot, Whitney does it all, providing her clients with whimsical and lovely photography.  Book your session today at 
wckphotography.com
.
For examples of Whitney's photography, click the thumbnails below.