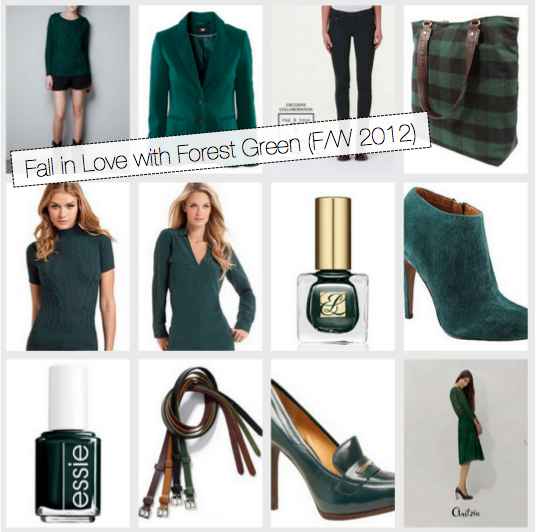 September and the back to school season is a big reminder that the fall weather is on its way.  Variations of forest green popping up in-stores everywhere; call it whatever you want: spruce, jade or dark emerald.  Because we saw bright green in the summer, it'll be an easy transition to its darker counterpart from the late summer into the fall months.  Depending on the texture, you can cozy up with forest green plaid and knits, or you can glam it up with silk tops, suede heels or metallic nailpolish.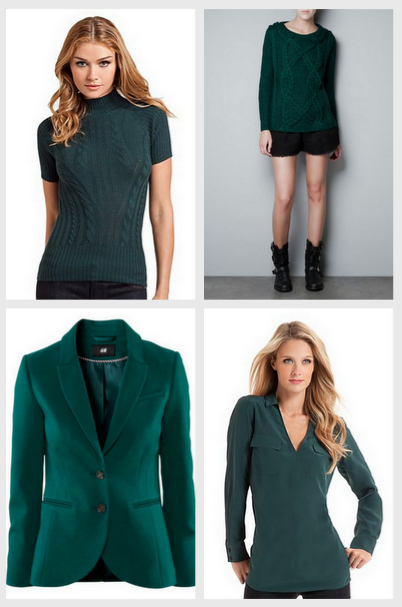 Cable knit sweaters are a cozy look for fall – a short sleeve cable sweater retails for $118 at Guess by Marciano, while a long-sleeved version can be found at Zara for $39.90.  For a more light-weight option, Guess by Marciano also has a forest green tunic for $118, which would look great paired with leggings or skinny jeans.  If you're one to experiment with different colours of blazers, H&M has an affordable piece at $49.95.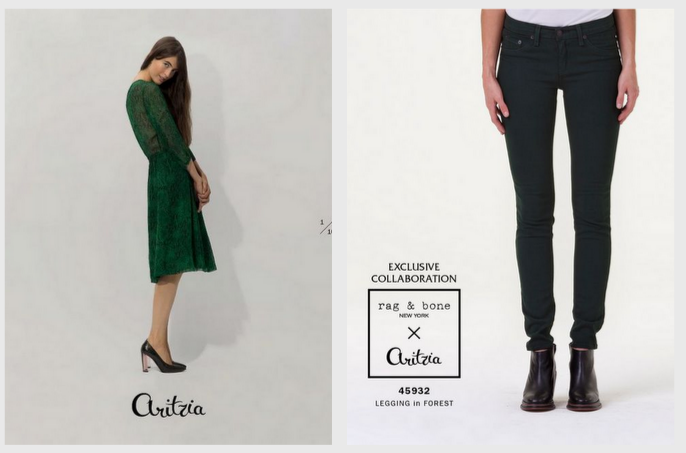 When in doubt, doing a walk-through of Aritzia will unearth some forest green colour variations in stock for Fall/Winter 2012.  I saw one of the sales associates wear this green T. Babaton Dress dress and it was eye catching without being too flashy. This season, Aritzia is collaborating with Rag & Bone for an exclusive collections; one of their "jeggings" colours is "Forest".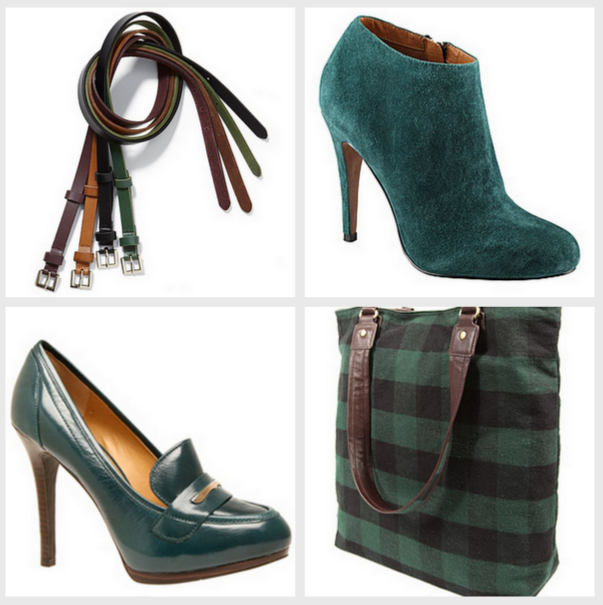 In general, forest green is paired better with gold or copper accessories – silver would look too much like tinsel on a Christmas tree.  Most forest green accessories tend to be paired with the faux-leather brown colour family.  A thin belt from Joe Fresh can tie together an outfit for $19.  Forest Green "Gaunt" Ankle Booties from Aldo ($110) or Nine West's Leather Loafter Pumps ($140) can dress up your outfit, while the forest green and black plaid bag from Forever 21 makes a good back-to-school book bag.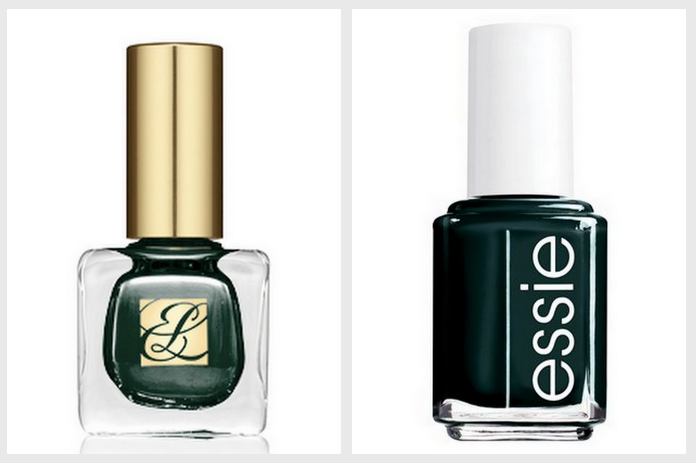 For nailpolish, the perfect outfit topper, this Fall/Winter season we are seeing several dark jewel tones.  For example, Estee Lauder's Pure Color Nail Lacquer includes a dark metallic shade called Viper, which retails for $23.  For a more affordable option, try Essie's "Styleonomics" ($11) which is described as a "wealthy, rich and opulent" dark green which dries into a nearly black shade.
Of the forest green picks above, which is your favourite?