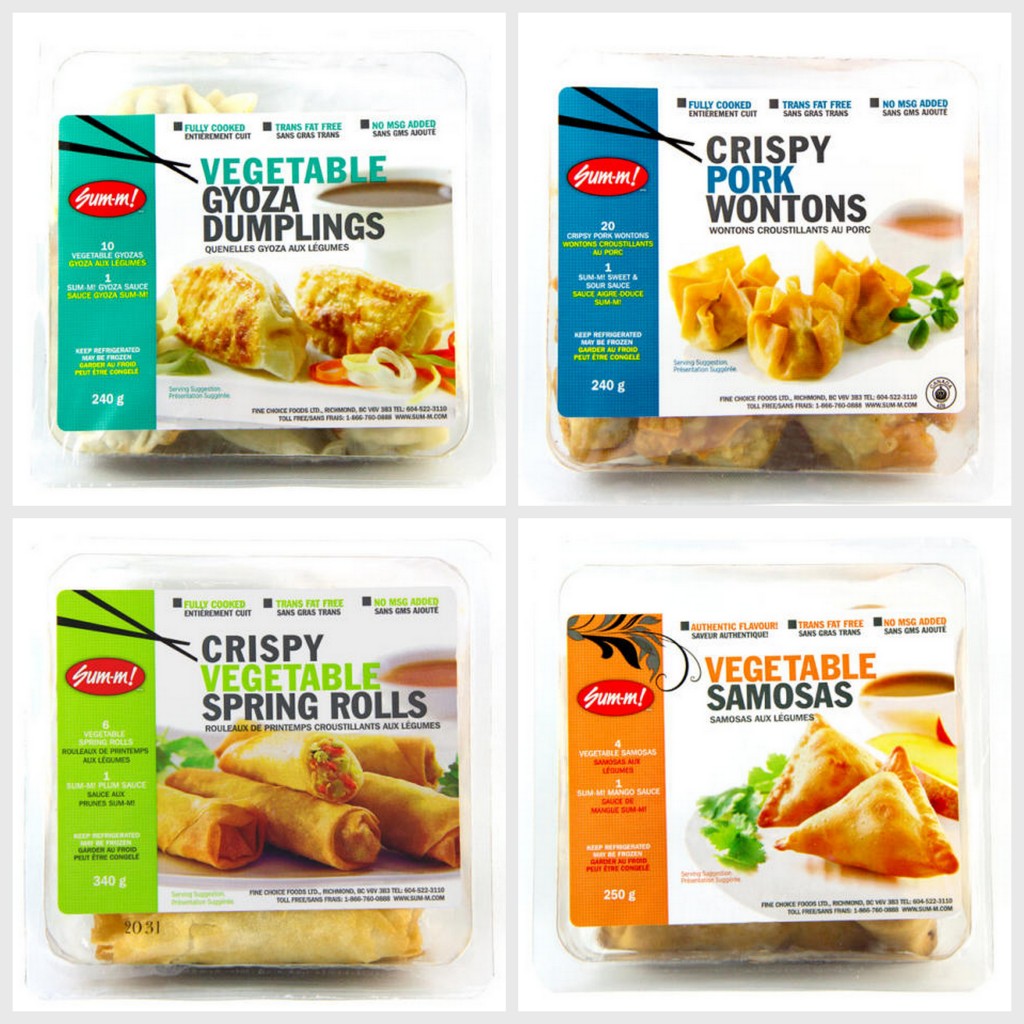 My freezer is literally stocked full of  "Sum-m!" goodies from Fine Choice Foods.  From gyozas and crispy dumplings to spring rolls and samosas, Fine Choice Foods is your one-stop brand for  bite-sized Asian dim sum.  And best of all, Fine Choice Foods commits to using local produce, no MSG and no transfat, no presevatives or artificial ingredients in their products.
Fine Choice Foods is a Canadian-owned, family run business dedicated to delivering quality Asian foods for the North American market since 1986. Over 25 years ago, they started out as a storefront on Cambie near West 41st Avenue, making fresh dim sum products for take out with a few spots to eat in within the store.  At the time, Fine Choice Foods was your typical mom and pop shop with customers being mostly from the surrounding neighbourhoods.
Over time, Fine Choice Foods discovered that the sale of their packaged products was becoming more and more popular; as a result, they opened their first plant in Richmond near where the River Rock casino currently is. Once that was up and running, they moved out of the restaurant arm of the business altogether and, to this day, continue to focus on packaged retail sales.
My favourite Sum-m! products are the Vegetable Gyozas (they also come in Chicken and Pork flavour) because they are super convenient to make for lunch.  Because they are pre-cooked and then frozen, all you have to do is steam with a frying pan; if you are really in a rush you can reheat in the microwave. The spring rolls, pork wontons and samosa's don't make a full meal, but are awesome to bring to group dinners as an appetizer. All the products include dip in their packages so you don't have to hunt around for the right sauce to go with your gyozas or dumplings.
Sum-m products come in eye-catching and colourful packaging and can be purchased at most local grocery chains including IGA, Safeway, T&T, Superstore and Costco. The smaller one-portion packages retails for about $5 (depending where you go and if they are on sale), while the bulk sizes of springrolls retail for around $6-$7.  The Costco-sized packages of Samosa's retail around $10.