Tic Tac Canada – New Strawberry Fusion Flavour for Breast Cancer Awareness Month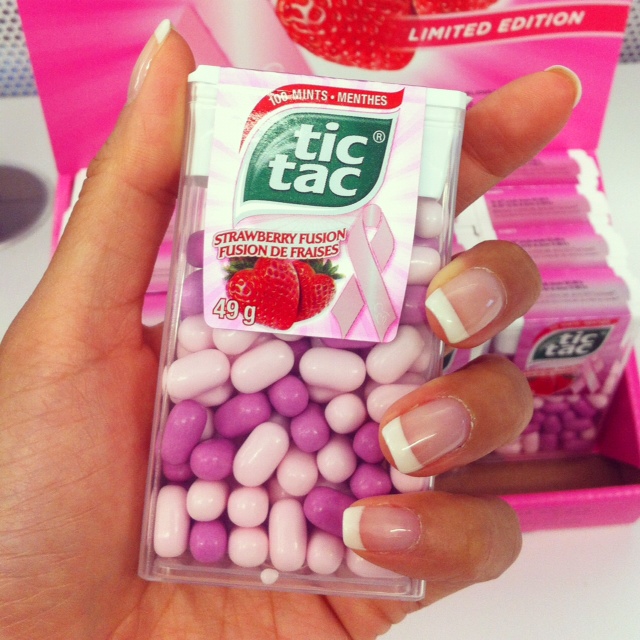 In support of Breast Cancer Awareness month this October, Tic Tac Canada has donated $25,000 to the Breast Cancer Society of Canada and will be launching a limited edition Strawberry Fusion flavour on September 1. The Breast Cancer Society of Canada is a registered, national, not-for-profit, charitable organization dedicated to funding Canadian breast cancer research into the detection, prevention, treatment and to ultimately find a cure for the disease that women fear most.  Tic Tac Canada has even designed a new Tic Tac character to represent their support for the cure!
As for the limited edition Strawberry Fusion Tic Tacs, they are a combination of "sweet and tart" and come in a "100 mint" 49g container which is larger than your average pack. Strawberry Fusion Tic Tacs will be available in September and October at grocery and convenient store retailers across Canada, including London Drugs, Shoppers Drug Mart and 7-11.