Marble Slab Creamery – Cones for Kids Day (Saturday August 25, 2012)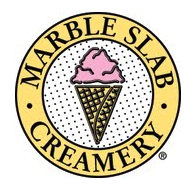 There's no better way to enjoy the final days of summer than with an ice cream cone – especially one which supports the organization Big Brothers Big Sisters.  On Cones for Kids Day (Saturday, August 25), Marble Slab Creamery will donate $1 from every purchase to the organization's mentoring programs across the country.  At Marble Slab Creamery, your multiple flavours of ice cream and toppings are manually mixed together on a marble slab, creating unique, one-of-a-kind flavours of ice cream.
"Kids and ice cream are the essence of summer," said Marble Slab Creamery President, Cam Inglis. "This is the fifth year we have partnered with Big Brothers Big Sisters, and we are very proud to support such a dynamic and important organization."
During the entire Cones for Kids event from Friday, August 24 to Monday, September 3, customers can also donate $1 to Big Brothers Big Sisters and display a paper cone on the wall of the ice cream shop.
Marble Slab Creamery locations in Vancouver include: 521 West Broadway and 1184 Denman Street.