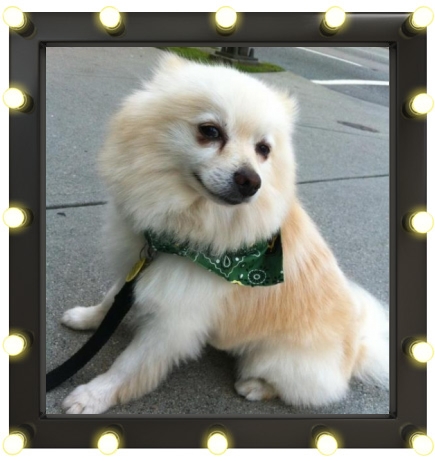 "Teddy is handsome and he knows it. With a shiny fur coat, a boyish charm and an uncanny resemblance to an actual teddy bear, this rescued Pomeranian is well on his way to fame. Strike a pose!"
The Fido Casting Call 2 is on. Dogs across Canada will have a chance to get VIP treatment and appear in a Fido ad. Submit your dog's Casting Sheet to enter the contest then get your friends to vote. You're allowed one vote per dog per day until September 10th, 2012.  Don't have a dog?  Well then vote for mine!  For each vote, Fido will be donating $1 for every vote, up to $200,000, to Lions Foundation of Canada Dog Guides.
Click HERE to vote for my dog Teddy.  Thanks!