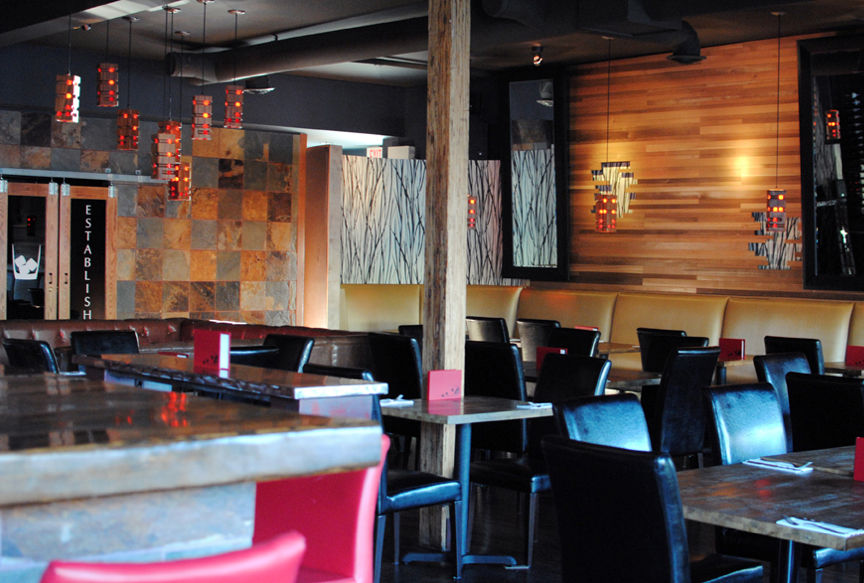 By Priscilla Chan, Modern Mix Vancouver writer
Establishment Lounge, in Kitsilano, recently celebrated the launch of their brand new menu by Executive Chef Bongo with a media tasting event. Chef Bongo, who was once awarded the title of top ten best chefs in all of Canada, incorporated flavors from different ethnic backgrounds into a unique and delicious Global Fusion tapas menu. The tapas menu featured fresh, local ingredients that were just bursting with flavour.
We started off the night with a vegetarian version of Chef Bongo's famous African Chicken Peanut Soup. This velvety smooth soup included coconut milk, finely chopped veggies and a blend of African spices.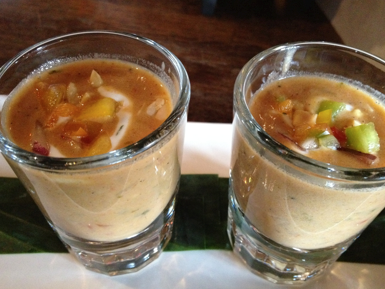 That was followed by a Black Truffle Saccottini Pasta which was tossed in a vanilla Galliano cream sauce, served with sweet pea puree and garnished with merlot micro-greens and fresh pancetta.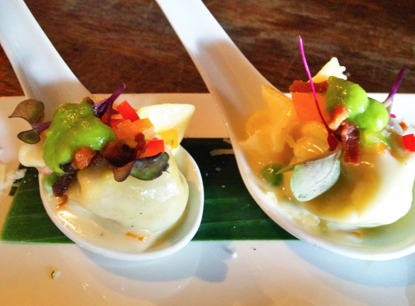 Up next were the Bison Sliders which were one of my favorite items on the menu. These tender and juicy bison sliders were topped with port-wine cheddar cheese, cranberry onion relish and a fresh beet aioli. Delicious!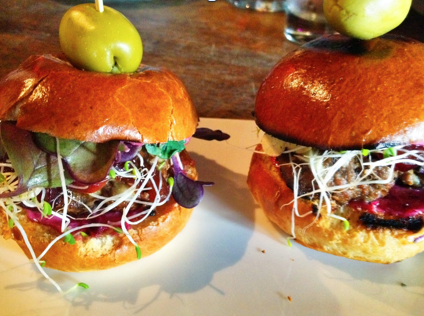 The Lamb Merguz Frank was Establishment's version of a gourmet hot dog. It came in a warm croissant with chipotle aioli, cucumber pico de gallo and a fresh honey-mint yogurt.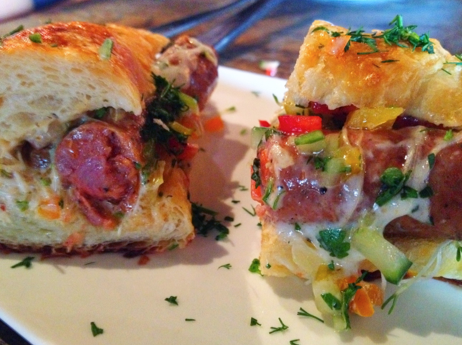 The Malaysian Chicken Satay came next. Served with a signature peanut sauce, the free range chicken was infused with exotic Malaysian spices. I have quite high expectations of satay, having lived in Southeast Asian for a year, and while it was cooked well, it was missing the aroma and charcoal flavour when it's cooked over a pit.  The Thai Tiger Prawns that followed was flavourful and spicy.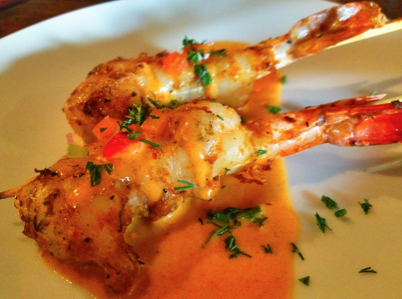 The Shrimp and Lobster Cakes were almond crusted and served with chipotle sauce, miso saice and jerk aioli. Crunchy on the outside but juicy and moist in the inside, these were a big hit at our table.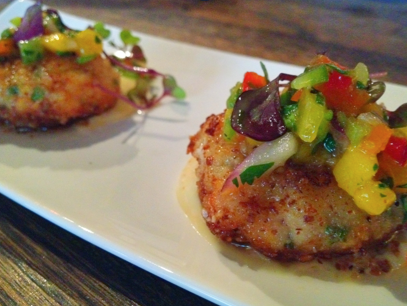 We ended the night with a Chilled Raspberry soup. A blend of plain and banana yogurt, soda water, fresh basil, Triple Sec and Chive crème fraiche, it was a unique way to end off a great night.