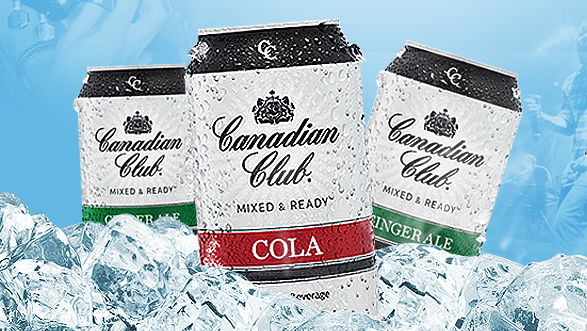 Canadian Club's newest drink takes their classic whisky and mixes it up with cola and ginger ale for a new, refreshing experience.  Now they want undiscovered, Canadian musical talent to do the same by reinventing an original Canadian song by adding their own unique sound and style to create something new!
Aspiring Canadian bands can choose to create a cover version of one of six Canadian songs (artists include Sum 41, Our Lady Peace and Len) and upload to the official Canadian Club (Canada) Facebook Page.  Then they can get friends and family to vote on their cover version to increase their chances of winning.
What's at stake for the winner?  Three of your band's demo songs recorded, mixed and mastered in Toronto and $3,000 for transit to Toronto or gear. Submission and voting period ends August 27, 2012.  Good luck!