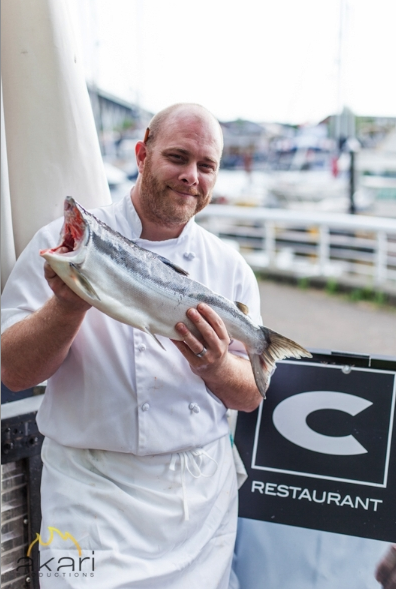 C Restaurant (1600 Howe Street) has an affinity with the Hawkshaw salmon, having brought it back to its menu again for the summer after running several seasons with it.  This breed of salmon catch is named after the Hawkshaw family, who catches the fish from the Skeena River region using environmentally sustainable tangle net technology and live-kill techniques. The result is a fresh (48 hour boat to table turnaround time) fish that fosters a good relationship for C with the people who catch them.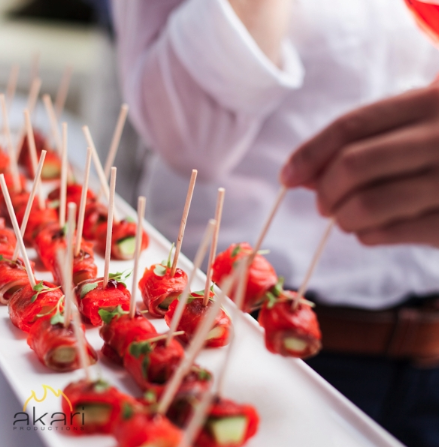 Modern Mix Vancouver was recently invited to C Restaurant's "Wild about Wild" event to sample bite-sized creations made with the Hawkshaw salmon.  In terms of taste, I could not really tell the difference between this salmon and any other that I would have at a high quality seafood restaurant, but the emphasis is likely more on its mode of delivery rather than a distinct texture or flavour.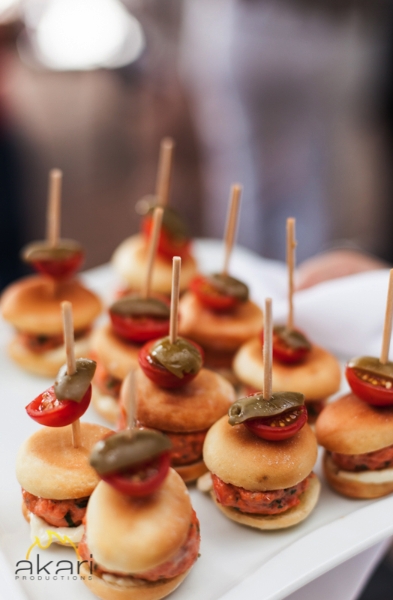 The samplers that C put out – including mini salmon burgers, salmon wrapped in waffle cones and a salmon-wrapped cucumber dish – were all tasty but what we sampled won't necessarily make it onto C's main menu.  Upon last check, I could only see a Sockeye Salmon entrée on for lunch and dinner that may be using this Hawkshaw salmon, priced at $19 and $29 for lunch and dinner respectively.  Besides salmon, C Restaurant is also known for a wide variety of other seafood dishes, including oysters, lobster, scallop and spot prawn.  With a view of the False Creek waterfront, C Restaurant is an ideal summer hotspot to enjoy Westcoast fare.