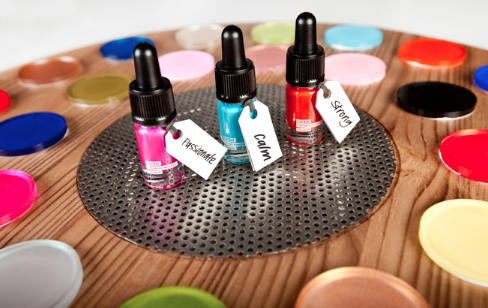 By Carolyn Fung, Modern Mix Vancouver writer
Lush wants to help you get in touch with your emotions with the launch of Emotional Brilliance – their newest cosmetics line made to match your mood. Each bottle of liquid makeup is meant to reflect your unique emotional state. With more than 20+ colors to chose from there are endless combinations with fitting names to reflect your mood like "passionate", "calm" and "strong".
In just a few days, you'll be able to walk into any Lush location and find these pretty little bottles of liquid eyeliner, lipstick, and eye shadows. Not sure where to start? Stop in for your custom consultation and the team at Lush will tell you which three colors best match your current mood. How? By closing your eyes and picking the first three colors than stand out, Lush will play on your initial instincts to find your fitting colors.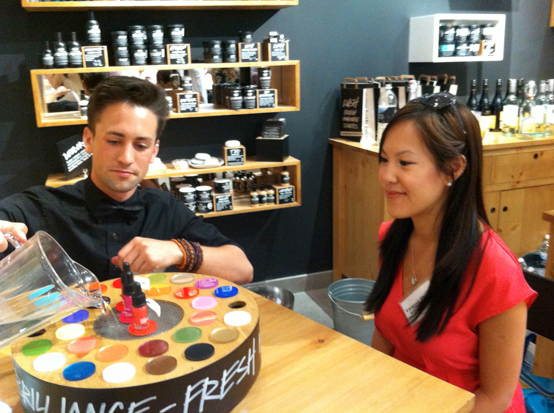 From powerful, bright reds to soft toned neutrals and vibrant blues, Emotional Brilliance is made from an all nature base made of organic jajoba oil, candelilla wax , and rose wax. The darker lip colors and liners give a surprisingly intense pop of color while giving a moisturizing feel, not something you would expect to find from all natural ingredients.
Cruelty free, vegan, and made without mineral oil, the makeup line is also mutli-purpose. Each bottle comes with a custom applicator, which you can easily change up depending on your mood. An eyeliner can double as a eyeshadow, and an eye shadow a great lipstick.  Although…let's be honest here, we wouldn't wear bright blue eyeliner on our lips, nor red lipstick on our eyes.  Other colours, however, like pink, are much more appropriate to be used as eyeshadow and lipstick.  The point we were trying to make is that the Lush Emotional Brilliance line is versatile, but use your own judgement when it comes to creating a look!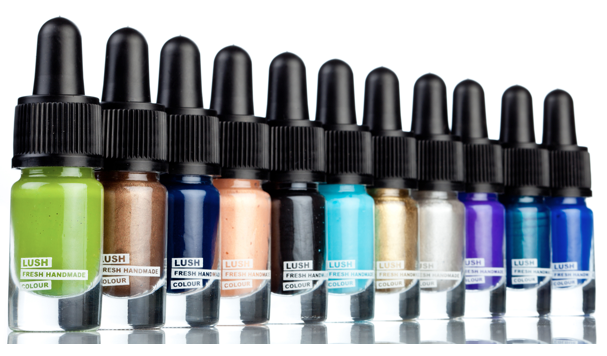 The Emotional Brilliance line is handmade with fresh ingredients. Each bottle is hand made and date stamped, so you can feel good knowing someone put a little bit of love into creating your custom product. If you haven't stopped by Lush lately, the store also offers an extensive line of products from facemasks, to their famous hand made soaps, to beautifully recycled and affordable scarves (for $6.50!).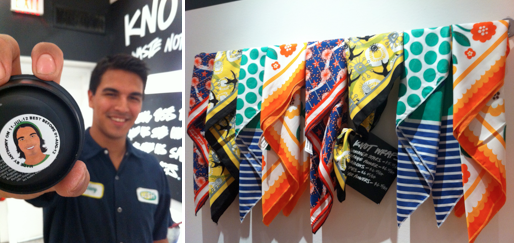 With so much good to give, the countdown is on at Lush for your most vibrant summer yet. Emotional Brilliance will be  available at all Lush locations for $24.99/ bottle starting July 21. Can't stop into a store? Lush is ready to help you find your custom hues online, 24/7 at lush.ca/emotionalbrilliance.