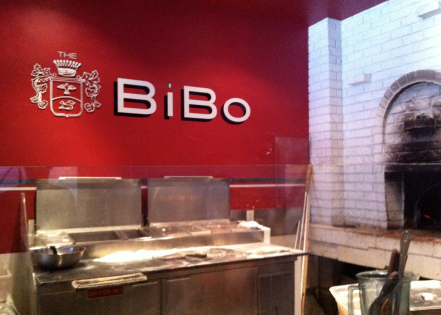 Earlier this month, The Bibo (1835 West 4th Avenue) in Kitsilano started opening its doors for weekend brunch with a combination of authentic Italian and West Coast favourites.
As we came in specifically to write about The Bibo's weekend brunch offerings, co-owner Andrea Bini offered us smaller sized portions so we could try pretty much EVERYTHING on The Bibo's new menu.  To the average diner, the authenticity of The Bibo menu may be a bit intimidating as many of the menu items are written in a combination of Italian and loosely translated English.  But not to worry, use this posting on Modern Mix Vancouver as your guide to brunch at The Bibo.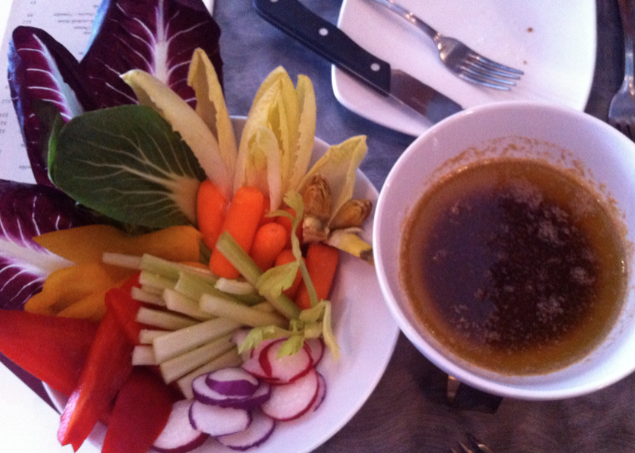 Bagna Gauda is the Italian equivalent to veggies and dip. Local seasonal vegetables including bell peppers, celery, endive, and radicchio are served with a garlic, anchovy and olive oil dip.  To ensure the dip is still warm and liquid throughout your meal, the Bagna Gauda is served over a small candle like fondue. This is a great dish to order for sharing.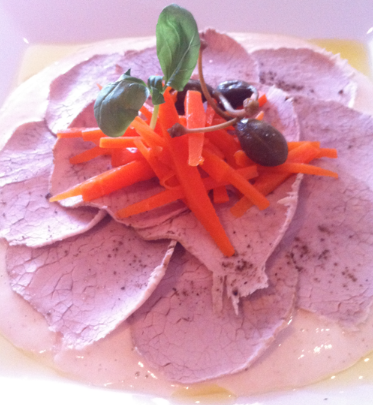 Vitello Tonnato is another dish to keep you cool during the summer, veal boiled in a stock of carrots, onions and celery is thinly sliced and served as a cold-cut dish.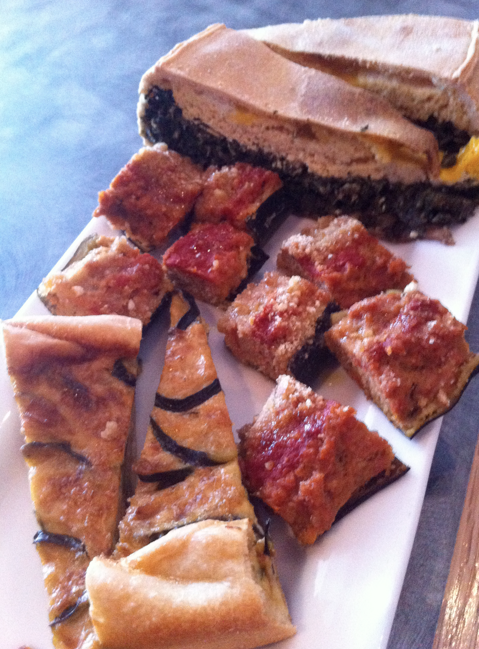 Torta Pasqualina are quiche-like cakes served with zucchini bites which were stuffed with meat, cheese and tomato sauce.  If you like the taste and texture of soft, saucy vegetables, you could also try the Melanzane alla Parmigiana which is eggplant, tomato sauce and parmesan.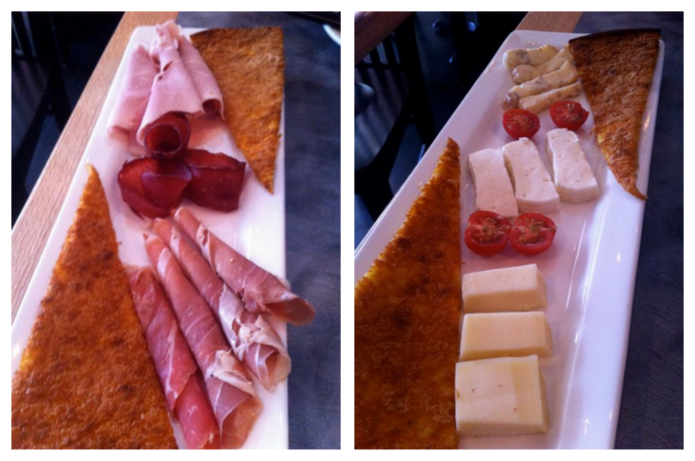 The Bibo also offers a selection of cured meats and cheeses on their brunch menu, served with "Farinata", which are wedges of chickpea bread.  The cheeses were chosen for their spreadability on the chickpea bread and are personal favourites of co-owner Andrea Bini. The cheeses are imported from Italy and the types of cheese we were served consisted of  Stracchino, Taleggio and Gorgonzola.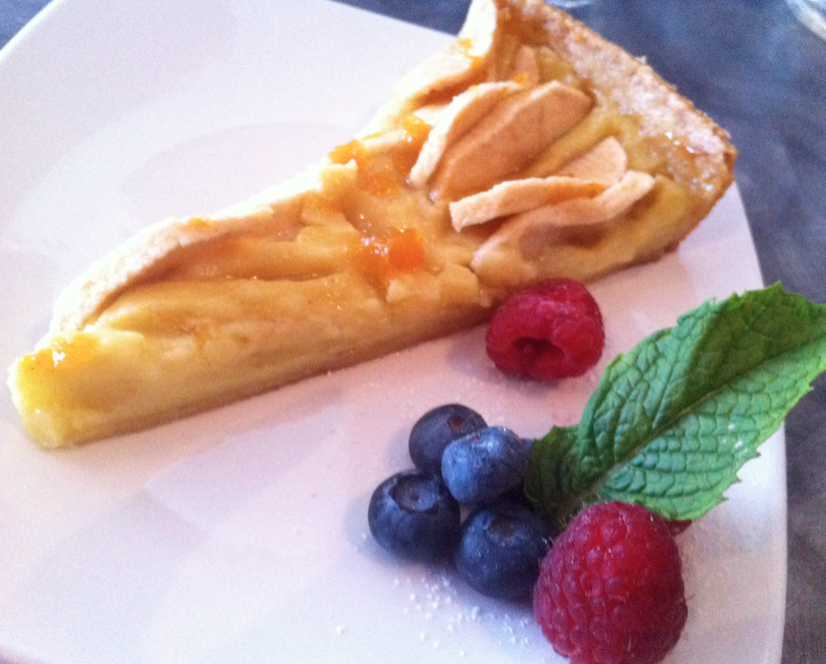 For dessert, we started off with the Torta Di Mele – an eggy slice of apple pie, served with plump, juicy blueberries and raspberries.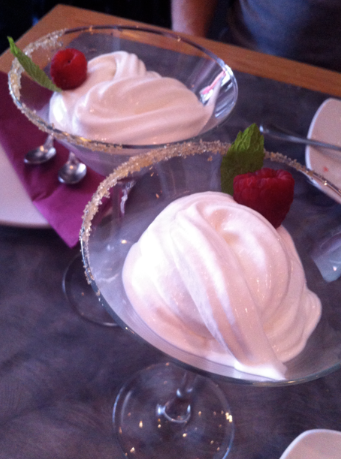 Lastly, for our second dessert, we were served Cremottino Pernigotti, which is a delicious dessert made by the oldest chocolate factory in Italy and is currently served in North America, exclusively at The Bibo.
So as you can see, brunch at The Bibo is quite the change from a North American style brunch. If you're feeling adventurous and looking for "something different" to start off your day, check out The Bibo in Kitsilano.  The Bibo is open Saturday and Sunday for brunch from 10:30am to 3:30pm.