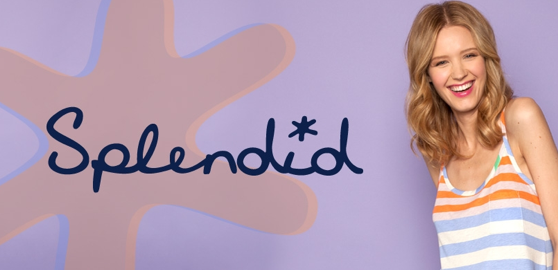 Splendid, the LA-based clothing and lifestyle brand will be opening its first Canadian location at Pacific Centre this summer. Founded in 2002 on the quest to create the ultimate t-shirt, the foundation of the Splendid brand was built around comfort and ease.   Splendid's summer collection will offer everything your summer wardrobe needs including tees and tanks, dresses and shorts, swimwear and footwear.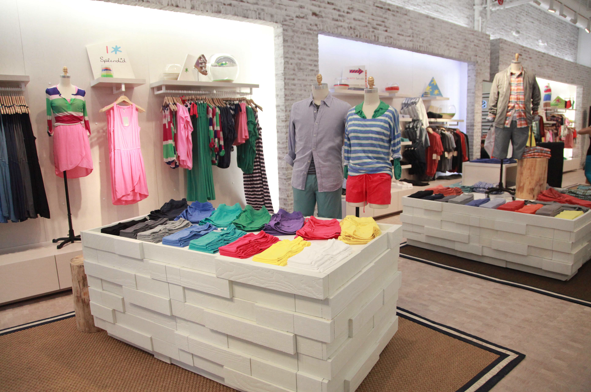 Fitting in nicely with other American beach brands on the main floor of Pacific Centre, Splendid will be located diagonal from American Eagle and beside Hollister.  Although I'm not sure what the Pacific Centre shop will look like, Splendid recently opened in New York City in the spring, and the photo above shows what the interior of the Soho shop looks like.
If this recent NYC opening is any indication of  what Splendid will be bringing to Vancouver, we will likely be seeing a vibrant and well-lit store environment carrying colourful and comfortable collections for both men and women.  Browsing Splendid's recent collections online, you can expect lots of stripes and cotton beachwear – maxi dresses, loose-fitting shirts and bohemian sweaters.
Stop by the weekend of August 4 – 5 for complimentary sips and sweets while you shop plus fun free gifts!