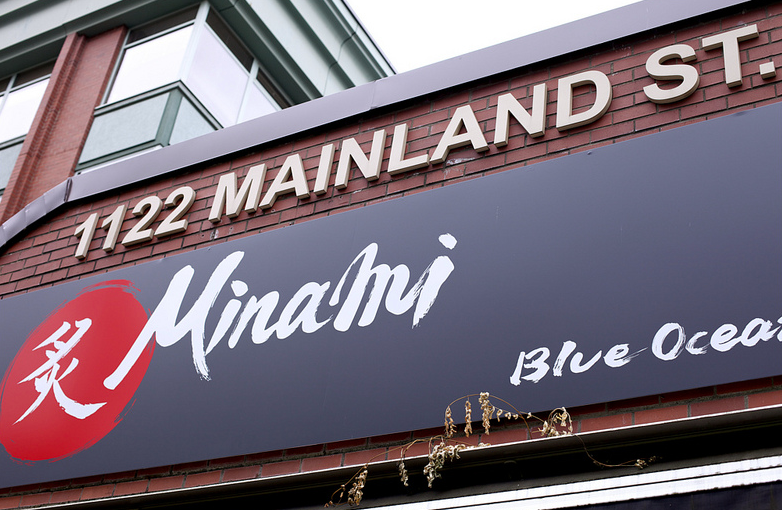 By Carolyn Fung, Modern Mix Vancouver writer
Earlier this week, Yaletown celebrated the much-anticipated opening of Minami Restaurant. Vancouverites may already be familiar with Miku Restaurant, specializing in Aburi (flame-seared) sushi. Now, food lovers have a new location to look forward to.
Owner of both restaurants, Seigo Nakamura is all about passion. At the grand opening event last week, no language barrier could hide his genuine passion, excitement and pride for Minami. Everything about this restaurant can be felt in the poetic meaning behind every detail. The name "Minami" written in Japanese symbolically means "a beautiful wave". It is also the name of Seigo's youngest daughter. Literally, this restaurant is "sister" to its Miku restaurant, named after another one of his daughters.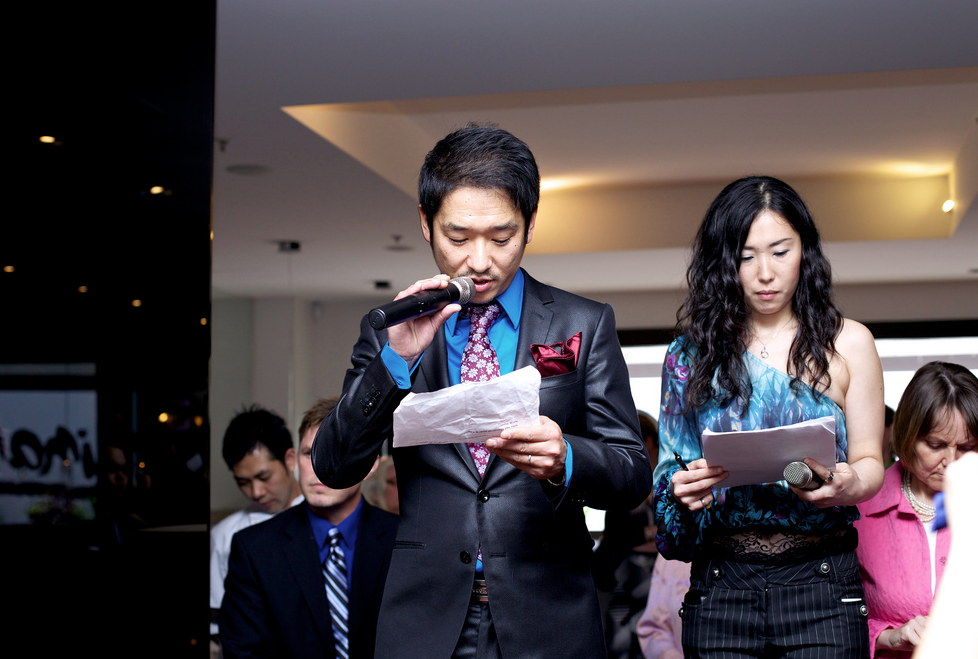 When you walk into the restaurant you are greeted by smiling staff and rich colors of dark wood, colorful walls and open space. On the walls are hand painted drawings creating a truly unique environment inspired by Japanese culture. For perfect summer gatherings, the restaurant also features an out door patio, complete with comfortable seating and privacy from the street traffic. For rainy days in Vancouver, the restaurant also has two private dining rooms each with its own unique atmosphere.
The menu is created using seasonal and regional ingredients combined with traditional techniques. For first timers, here are some of their signature items that are not to be missed:
Aburi Sushi – Having the reputation for "the place to go for Aburi sushi" in Vancouver this method of applying fire directly on the first to enhance its natural flavors is a must have.
Chilled King Grab and Shrimp Cha-Soba – The ultimate for seafood lovers this dish combines king crab, shrimp, heriloom tomato, celery, fennel, nicro shiso, dashi, garlic, olive oil and grean tea soba. A decadent dish that will satisfy even the hardest to please foodies.
Sweet Soy Braised Short Rib & New York Strip Duo – Not a sushi lover? This dish includes spinach, Yukon potato puree, heriloom baby carrots, and grilled welsh onion to creating a delicious compliment to any seafood dish.
Minami restaurant also has an in-house sake expert and over 20+ different kinds of sake to match. With good food, exceptional drinks and exclusive atmosphere, Minami is sure to become a local favorite.
You can find Minami in the heart of Yaletown at 1118 Mainland Street on the corner of  Mainland and Helmcken. Or, call (604)685-8080 for reservations.