Sunglasses Trends for Summer 2012 & MMV Giveaway for a Pair of Derek Cardigan Sunnies
By Derek Desierto (Vancouver BC), Stylist and In-House Designer for Clearly Contacts
Balmy summer days call for backyard barbecues, chilled white burgundy, and feet-in-sand beach walks. Regardless of your summer indulgence, you'll want sunglasses that suit the occasion. Derek Desierto, the Vancouver-based stylist and in-house designer for Clearly Contacts shares with us four looks of summer that will keep you looking cool even during a heat wave.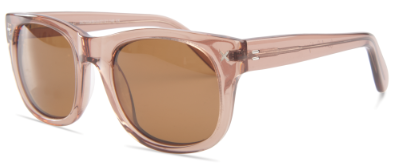 Nude & Blush Tones – If you're the type to notice what the celebs are hiding behind, you're no stranger to translucent frames. Nude and blush tones are the hottest shades this season. Subtle and stylish, these Derek Cardigans suit almost any face shape. Reach for these along with a printed dress, chunky wool cardigan, and your favourite ankle boots to rock the look.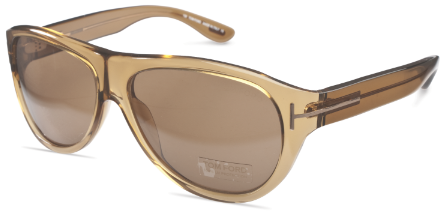 Oversized – Sleepless night? Oversized sunglasses are masking some of the most stylish camera shy, sleep-deprived faces this season. These retro style sunnies don't just rely on their size to make a statement. Keeping on trend with the irresistible cat-eye shape, these Tom Ford's are the best date to any patio party. Pair with a soft chiffon dress and toughen up with a leather jacket and you'll be ready to roll.

Timeless Vintage – Keep it classic in these timeless Ray-Ban Clubmaster sunglasses. These shades are ideal for an afternoon ride on a vintage cruiser. Try them with a loose button down shirt, bright coloured slim pants and ballerina flats.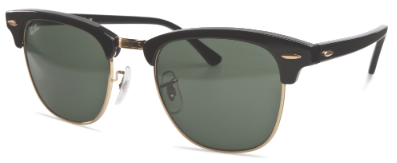 Geometrics – Aviators get better with age. Released in 1957, this geometric model is an alternative to the classic aviator style and perfect for those who are more interested in updating their style rather than recreating it. These Ray-Ban Caravan sunglasses look great with a cotton dress finished with a fitted denim jacket. If you're beach bound, kick off your shoes and go bare foot for a fun flirty look.
MMV Giveaway: Modern Mix Vancouver is giving away a pair of Derek Cardigan Sunglasses worth $79 (the first featured pair of sunglasses in this article).  To enter, leave a comment below telling us what favourite summer activity you'll be wearing your new sunglasses to.  A random winner will be chosen from the comments below. Be sure to leave your email address so we can contact you if you're a winner. Canadian mailing addresses only. Contest ends June 30th (11:59pm PST).  
For additional entries, you can do the following things;
For a second entry: Follow @ModernMixVan on Twitter and tweet "I want to win a pair of Derek Cardigan sunglasses from @ClearlyContacts and @ModernMixVan. http://bit.ly/LySDuJ RT to enter!"
For a third entry: Like" the Modern Mix Vancouver Page on Facebook and write on the wall: "I want to win a pair of Derek Cardigan sunglasses from Modern Mix Vancouver! http://bit.ly/LySDuJ