Givenchy – Summer 2012 Beauty Collection
Givenchy's Summer 2012 Beauty Collection is all about refreshment, radiance and softness.  Modern Mix Vancouver had the opportunity to try a selection of Givenchy's products – here's what we thought!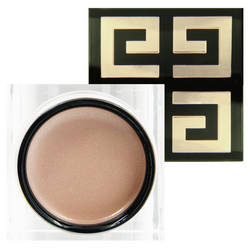 Luminescent Cream Eyeshadow ($37) – This versatile shimmery product is intended for the eyes as an eyeshadow, however, the creamy texture with a long-lasting finish means this product can be used on shoulders and cheekbones too.  Apply to your face and body – where ever you need a bit of highlight.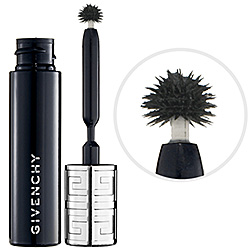 Phenomen'Eyes Mascara ($30) – Instead of the typical shape of your mascara brush, Phenomen'Eyes Mascara is applied with a round bulb brush, the size of your pinky fingertip, with multiple soft spikes coming out.  Because of the unique sphere shape of the wand, you are able to reach into all the corners of your eyes and coat and separate every lash.
Gloss Interdit Ultra-Shiny Color Plumping Effect ($30) – the scent of the gloss is complex enough to warrant its own fragrance.  According to sephora, the gloss scent contains of  bergamot, litchi, and red fruit (top notes) and rose, jasmine, and lily of the valley (middle notes).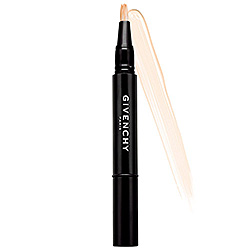 Mister Light Corrective Pen ($37) – I let my mom try this one out and her response to me via email was: "the Givenchy magic pen is EXCELLENT!" (yes, please note the capitalization and exclamation point.) She describes the pen as a concealer which magically and instantly made her eye area look "awake" and was particularly impressed by the smooth, moist and silky feel of the product.
All of the product containers are solid and heavy, reflective of the craftsmanship and quality behind the Givenchy brand.