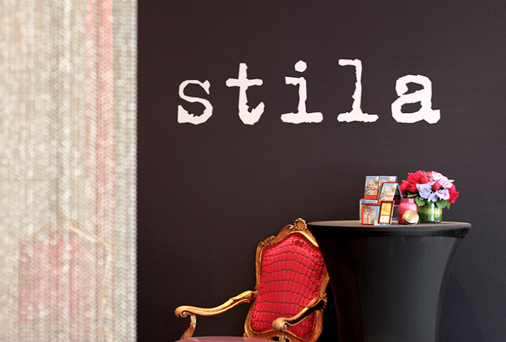 By Carolyn Fung, Modern Mix Vancouver writer
Last week Modern Mix was invited to the Stila's summer 2012 collection event where we previewed their latest collection including the limited edition "Vibrant in Vancouver" travel palette, specially designed for BC beauties.  Colourful cocktails, custom Stila Girl caricatures, lashes extensions from Ardell and a candy land of glowing makeup from Stila made this one unforgettable night.
Stila's summer collection brings the latest must have's for sun-kissed skin. Unlike other makeup brands, Stila stands to create a line of makeup that will illuminate the best of you instead of makeup that is meant to cover up. Never too loud or showy, Stila's makeup palettes are always sheek, and customizable. My favorite thing about this makeup line is that everything works seamlessly together. Here is one of my favorite tips from the pros at Stila, featuring their convertible color pots and their shimmer liquid illuminators:
Mix any of the convertible color  pots with any one of the all over shimmer liquid illuminators on your hand. Blend until you reach the color you'd like the most. The illuminator adds an extra-dewy sun kissed look. Add convertible color for a more dramatic look or an extra layer of luminizer for a super sun kissed glow. With so many combinations available you'll never get stuck with just one look.

From the 2012 Summer Collection here are a few of our favorites, ranging from $26-$55
 One Step Illuminate ($47) – This lightweight serum nourishes, primes and instantly illuminates skin. Layer underneath your regular blush, bronzer or wear alone and people will notice your glow. My favorite part of this product is that there are no sparkles to be found, and minimal coverage. My freckles still show through and it feels light yet moisturizing.
 Set & Correct Powder ($44) – The familiar green, peach & lavender colors even out skin tones but also leave a matte finish for those prone to oily skin. This powder also helps to set makeup so can you can be sure it will last all day long.
In the Moment Eye Shadow Pallet ($50) – A stunning collection of Stila's award winning eye shadows in lovely, wearable shades that suit every skin tone. Not a makeup expert? This palette includes an 8-page look book with detailed how to tips & tricks. All packaged neatly in Stila's always travel ready palettes.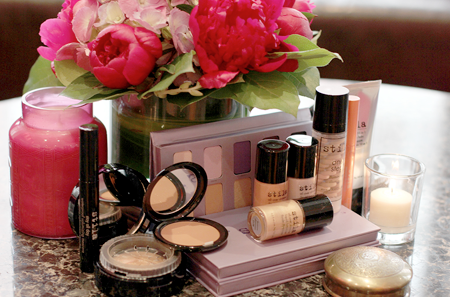 Can't make the splurge? You're in luck!  Stila's Limited Edition Vibrant in Vancouver Travel Palette ($21.00) has a mixture of their best including 5 eye shadow shades, a lip & cheek convertible color, mirror, and how-to-face chart. Not only is the palette created especially for West Coast beauties that love a natural, glowing look, but each shadow is lovingly named after local neighborhoods in our city. Flip over the package for the face chart and you'll notice shades like "Cypress", "Granville", and "English Bay". What more could a girl want?
Conveniently packaged to travel with you throughout your day, it's the answer to a gorgeous West Coast beach glow all summer long.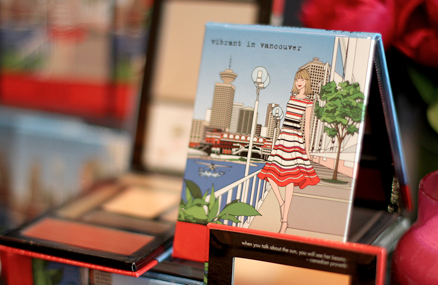 After walking away with glowing skin the Stila's summer line has become a welcome staple to my daily make up routine. Readily available at Shoppers Drug Mart Beauty Boutiques and Mural there is no excuse not to be your radiant best this summer!