Deborah Lippmann – "On the Beach" Nail Lacquer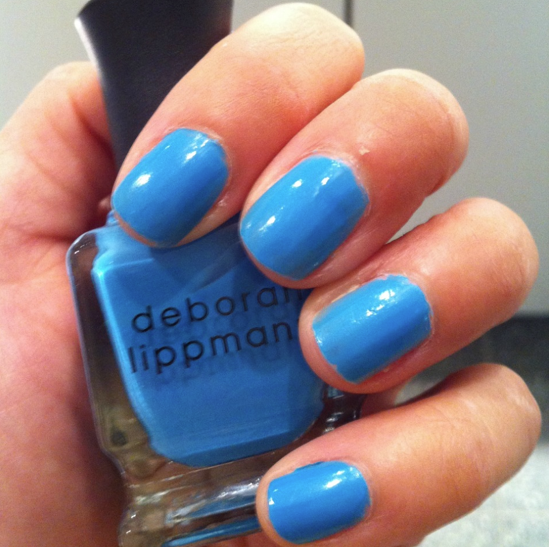 The sea-blue colour of "On the Beach" is what the ocean looks like when you're on a tropical vacation.  A new colour from celebrity manicurist Deborah Lippman for Spring/Summer 2012, you can keep the sun-drenched beach at your fingertips with this lovely sea-inspired polish.  The first layer of colour was a bit weak and reminded me of blue highlighter on your nails – you'll need about 3 layers of polish to get that smooth, lacquered look.
Deborah Lippman nail lacquer contains no formaldehyde, toluene or DBP. Although I used the colour on my nails, I can see this as a cute summer colour for your toes as well!  Deborah Lippmann nailpolish is available at Murale for $20.