Cafe Il Nido – Summer 2012 Menu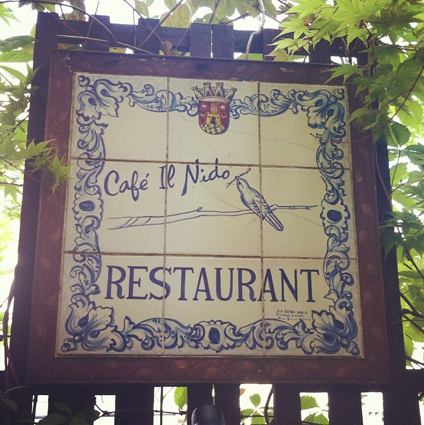 Modern Mix Vancouver was recently in attendance at a party at Cafe Il Nido (780 Thurlow Street), celebrating the Italian Restaurant's annual summer menu change.  Owner Franco Felice was born in Italy and moved to Canada when he was 16 years old, immediately gravitating towards the culinary world.  His passion for both his business and his cooking stem from a lifetime of travels and are influenced by his having grown up in Italy, within a community centered around simple, healthy and delicious food.  Franco continue to have a passion for life, people and Italian cuisine: "At Cafe Il Nido, perfection lies in dish's noble simplicity and the passion with which it is prepared".
Here are some features from Cafe Il Nido's Summer 2012 Menu:
Polpettine ($13) – Italian-style "meatballs" made with tuna, sesame seeds and eggplant blended with garlic, pecorino cheese and Italian herbs.  Served with house-made tomato sauce.
Gamberoni ($14) – Prawn cocktail served with a homemade tangy cocktail sauce
Crostini ($14) – Homemade, toasted focaccia, roasted peppers, grilled eggplant and goat cheese
I also had the opportunity to try the Skewered Caprese Salad, the bite-sized shape of the bocconcini cheese and tomatoes reminded me of beads on a string.
If you're headed to Cafe Il Nido on a sunny day, I would definitely recommend sitting on the outdoor courtyard patio.  It would also be a great place to host a summer party – the patio can accommodate about 40 people!