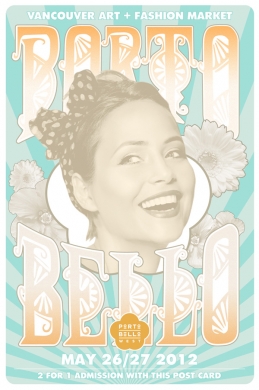 Portobello West Summer Edition happens from 11am-5pm on Saturday+Sunday, May 26 and 27 at the 
Creekside Community Centre in Athlete's Village.
  It only costs $2 (children 12 and under are free) and is a great way to shop for locally made art, clothing, accessories, and sweets!  Be sure to ask for a Shop Local Passport to the market and collect stamps each time you purchase from a vendor. Once you have 4 stamps, you're entered into a draw to win a basket of hand-made goodies from participating vendors.