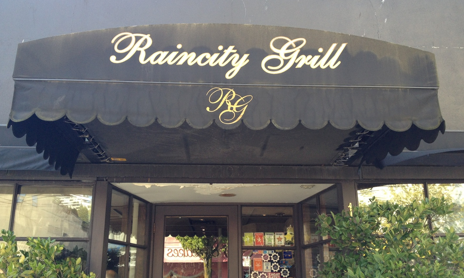 By Priscilla Chan, Modern Mix Vancouver Writer
Raincity Grill, the iconic Westend restaurant turned 20 years old last week and celebrated by throwing an anniversary party. Raincity Grill first opened its doors in 1992 with a desire to serve local and sustainable cuisine. This meant that their menu had to change weekly depending on what locally fresh ingredients were available. Twenty years later, this desire has not changed. In fact, Raincity Grill owner Harry Kambolis and head chef Robert Clark were driving forces in establishing the national sustainable seafood program, Ocean Wise. Currently, food lovers flocking to Raincity Grill can be guaranteed that everything they eat was sourced within a 100 mile radius.
The anniversary party was packed with long-time friends of the restaurant, media and food lovers galore. The sun was shining and the wine, supplied by Sumac Ridge, was flowing but the real star of the party was Raincity Grill's amazing cuisine.
We feasted on tender pork belly, succulent spot prawns, cured sockeye salmon and charred octopus: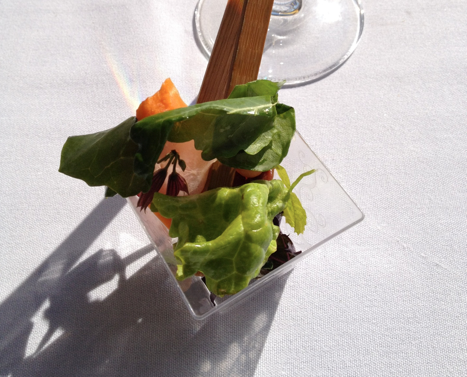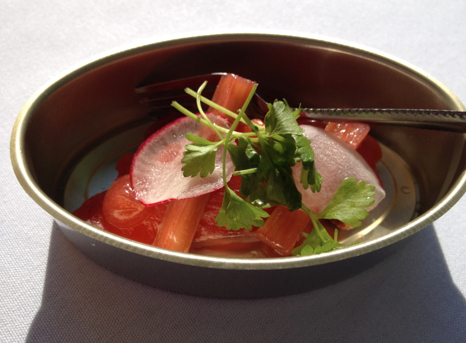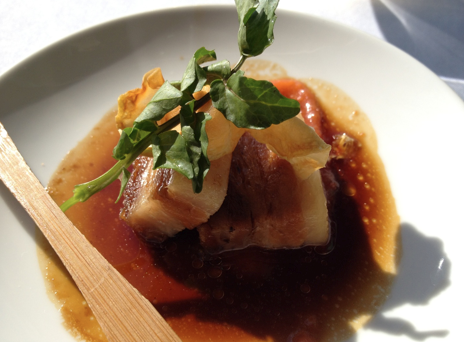 While 'farm-to-table' seems to be a recent phenomenon, Raincity Grill has been doing it for over 20 years. Their steadfast commitment to creating a local, organic and sustainable menu has made them a trailblazer in this city.  Come see for yourself: Raincity Grill is open for lunch Monday to Friday (11:30am to 3:00pm), brunch on the weekends (10:00am to 3:00pm) and dinner 7 nights a week (5:00pm to close).