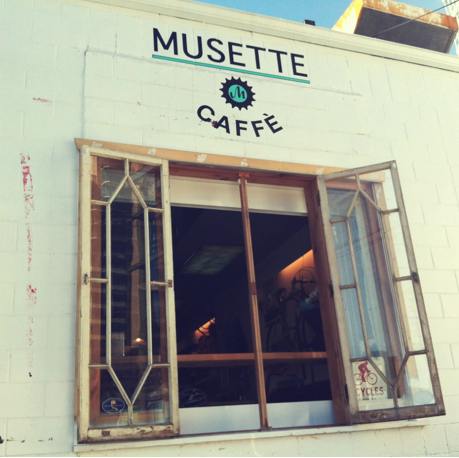 The entrance to Musette Caffe is located in a back-alley between Drake and Davie Street.  Reminiscent of an auto garage or a bike tune-up shop, the outside of the building is a little bit run down.  Like a favourite back-alley hangout, the exterior of Musette Caffe is made up of old window panes, and old wooden steps that lead up to a back door, all of which contributes to an outdoorsy, weathered look to Musette Caffe.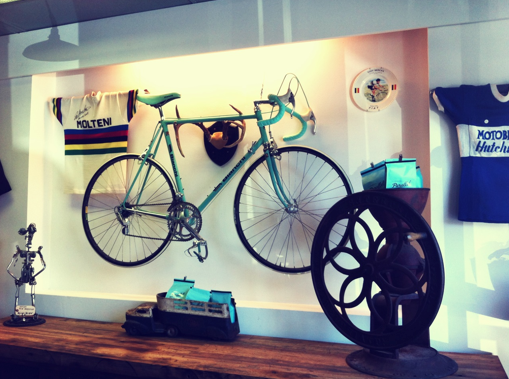 If you love bikes, you'll LOVE Musette Caffe.  Its motto is "We Eat and Drink to Ride"!  By chance, I ran into cafe owner Thomas Eleizegui who told me he combined his love for coffee and his love for biking and rolled them together and the idea for Musette Caffe was born.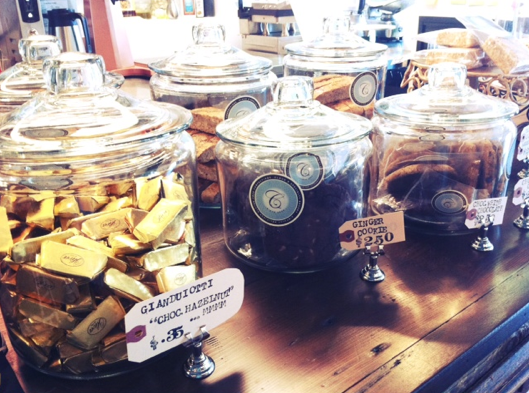 Musette caters to the everyday cyclist – and in Vancouver, that's a lot of bikers.  Musette will provide bike locks for outdoor parking and a security camera that can be viewed from inside. There is even room for 8-10 bike inside the cafe.  Bike races will be shown throughout the year.
49th Parallel is their coffee of choice.  Food items include homemade power bars, traditional sandwiches, and sweet goodies.