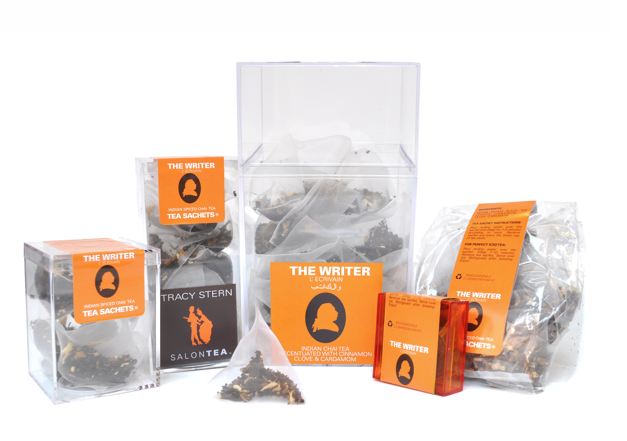 Enjoy Life. Drink Tea. Celebrate Often.  Introducing Tracy Stern SALONTEA, a New York-based tea boutique that's opening up its first Canadian boutique in Vancouver's South Granville district in May 2012.  Not just your average cup of tea, SALONTEA is a sought-after sipping-must for Royals and celebrities such as Oprah and Rihanna; attracting widespread global attention and demand from as far away as Dubai, Moscow, Guatemala and Cannes.
SALONTEA's Vancouver location embraces the rich artistry of tea blending and tasting; fusing it with a unique, modern-day appeal.  SALONTEA will offer a welcoming, relaxed atmosphere to patrons in search of a unique tea experience where they can connect, think, write and celebrate. In addition to more than a dozen tempting, estate blended teas, customers can partake in daily tea service while perusing a selection of baked offerings, sweets and other gourmet tea-worthy treats, courtesy of Meinhardt's next door.
With the expansion of SALONTEA (including themed tea parties!) to Vancouver, locals can look forward to browsing through an extensive selection of teas, accessories and tea beauty care products which are all part of the SALONTEA line.  Also available at the boutique: signed-copies of Tracy Stern's popular book, 'Tea Party: 20 Themed Tea Parties with Recipes for Every Occasion, from Fabulous Showers to Intimate Gatherings'.
Vancouver SALONTEA hours is anticipated to be 10am to 7pm Monday to Friday and 10am to 5pm weekends & holidays.  Stayed tuned on Modern Mix Vancouver for more information when SALONTEA actually opens!