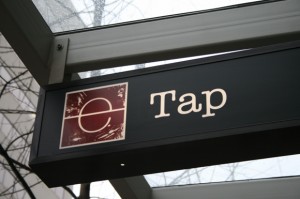 By Joanna Lee, Modern Mix Vancouver writer
Ensemble Tap (990 Smithe Street), or eTap as commonly referred to, is the second urban eatery from Chef Dale MacKay, winner of 2011's Top Chef Canada.  eTap opened in December 2011, and offers casual dining with an extensive beer on tap, as the name suggests.
eTap is a 130-seater pub-style restaurant offering tap-house favourites like chicken wings, meat pies, ribs, fish and chips, burgers and sandwiches – food that pairs with fabulous beer or wine.  A 35-foot bar, made from reclaimed fir and galvanized barn lights spans across the first floor of the restaurant.   A 40-seat private party area in the mezzanine overlooks the bar and is situated above the keg cooler.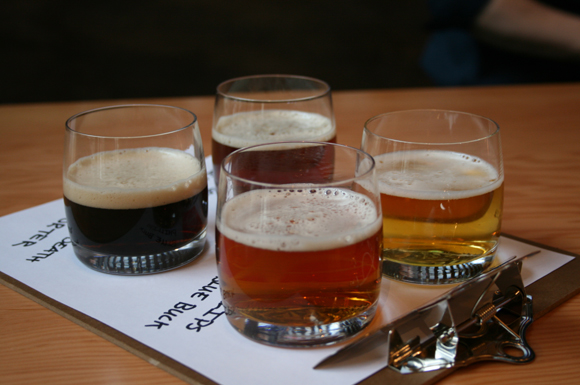 Although MacKay's niche and forte may be in fine dining, his love of simple, classic foods stem from his mother and his Prairie background.  For instance, eTap's bone-on pork rack chop with sauerkraut signifies one of MacKay's favourite childhood meals.  This signature dish is soaked in brine for eight hours before being smoked, grilled, and served.   Other notable dishes include the Top Chef-winning pulled pork sandwich ($13) with MacKay's famous BBQ spice, Mussels and Fries ($18) in a Thai Curry Broth, and Thai chicken wings ($12/pound).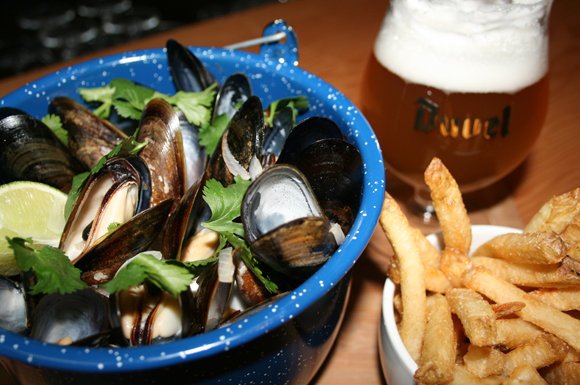 ensembleTap is located on Smithe Street by Scotiabank Theatre and is a perfect pre or post-movie dinner spot, or a lively location to watch the game.