Hunter Curzon – Neon Pink Flats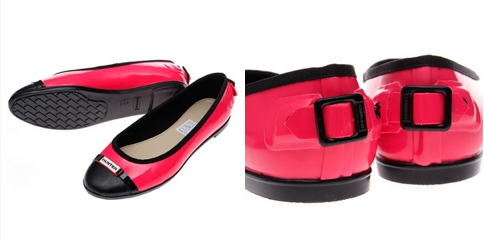 With neon making a huge comeback this year for spring/summer 2012, I was delighted to come across these neon pink rubber flats from Hunter Curzon.  Best known for braving the Vancouver rain with their collection of coloured rainboots, the rubber flats from Hunter transfers the durability of rainboots, into waterproof and stylish flats.  My only concern would be the breathability of these rubber flats, especially if you likely won't be wearing them with socks.  Otherwise, the Hunter Curzon neon pink flats are great for adding a pop of neon on a grey and rainy day.
For those of you not into the neon craze, basic colours are available including "Ice White" and Black.  Available for $125 at Gumdrops on West 4th Avenue.