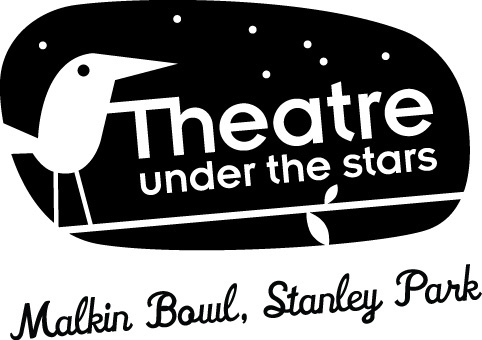 In its 66th season, Theatre Under the Stars (TUTS) is a Vancouver summer-time favourite in Stanley Park. This summer, TUTS presents the Vancouver premiere of the Tony Award-winning Titanic: A New Musical along with beloved Broadway classic The Music Man. The season opens on July 8 and shows run on alternating nights until August 18.
One hundred years ago on April 10, 1912, the ocean liner Titanic set sail on its maiden voyage across the Atlantic, never to arrive. With TUTS, tragedy is transmuted into a riveting and inspiring work of musical theatre. The hopes and dreams of rich and poor, cowards and lion-hearts, lovers and enemies are woven together into a richly-layered tapestry, celebrating the power of the human spirit in the tradition of Les Miserables and Ragtime.
"Although it deals with a tragic historical event, Titanic is a daring and surprisingly uplifting musical," says James Cronk, producer of Theatre Under The Stars. "I know that audiences will be enchanted by the majestic music and engaging characters in the show – all of whom are based on real people."
In counterpoint to the sweeping scope of Titanic comes the ageless musical comedy of The Music Man. Incidentally also set in 1912, the Music Man is the story of charming con man Harold Hill, who descends on glum River City, Iowa posing as a marching band organizer who will keep the town kids out of trouble by creating a boys' band. His scam is almost flawless – until he runs into the town piano teacher and librarian, Marian, who ultimately captures his heart. With a colourful cast of zany characters, huge musical numbers and a sweet sentimental story, The Music Man will delight TUTS audiences all summer long.
"Between them, Titanic and The Music Man offer an amazing range of musical theatre experiences," says producer James Cronk. "We are proud to feature two large and talented casts of performers from all over the Lower Mainland, in what may be our most touching and fun season in years."
Tickets for the 2012 season are available online and go on sale on Saturday, April 14th, 2012.