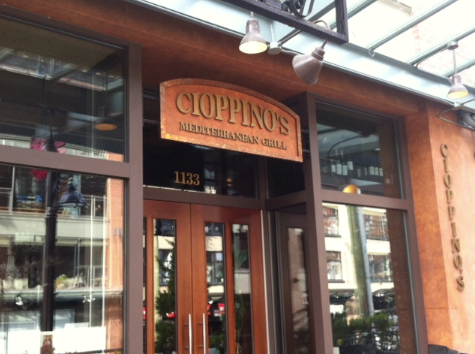 By Joanna Lee, Modern Mix Vancouver writer
Cioppino's Mediterranean Grill in Yaletown is one of Vancouver's most critcally-acclaimed restaurants and widely recognized as one of the city's best Mediterranean restaurants. Since its opening in 1999, Cioppino's and sister restaurant next door, Enoteca, is a favourite of oenophiles, foodies and celebrities including Diana Krall, Elvis Costello, Al Pacino, and Canucks goaltender Roberto Luongo.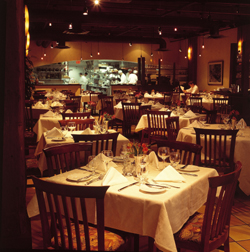 Known for its award-winning wine list and creative take on traditional Mediterranean dishes, Chef/Owner Giuseppe "Pino" Posteraro's upscale restaurant offers deceptively simple pastas, pan-seared fish and hearty grilled meats. Chef Pino emphasizes cucina naturale, or natural cooking, which showcases the organic and natural flavour of ingredients by using simple preparations and light sauces. His cooking is influenced by his world travels and extensive culinary experience in Europe, Asia and North America. Food is prepared precisely and to perfection and service is equally impressive, with highly attentive and professional staff.
Pino's pasta dishes are well known for their "lightness" as the pasta itself is made in-house from traditional recipes. Both lunch and dinner menus feature a wide variety of large and small meat and seafood dishes which focus on the seasonal availability of fish, game, fruits and vegetables. Cioppino's wine cellar is one of the largest in the city, which would also explain its appeal to celebrities. It was most recently recognized with the highest award, winning Platinum at the 2012 Vancouver Playhouse International Wine Festival. Zagat also rated its food 28 points for World's Top Restaurants for 2012, calling it "extraordinary to perfection."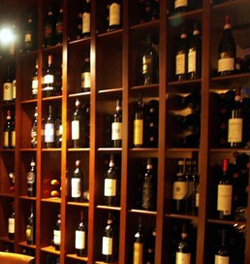 Cioppino's cherry wood and terracotta interior creates a cozy and intimate setting for diners and its private rooms are perfect for special occasions and large parties while Enoteca provides a more casual dining experience with a pale wood interior. Wine rooms of varying sizes such as the Dom Perignon OEnotheque and the Champagne Library are available for private events and functions. Both restaurants feature open kitchens, full-service dining rooms, and large patios are also available.