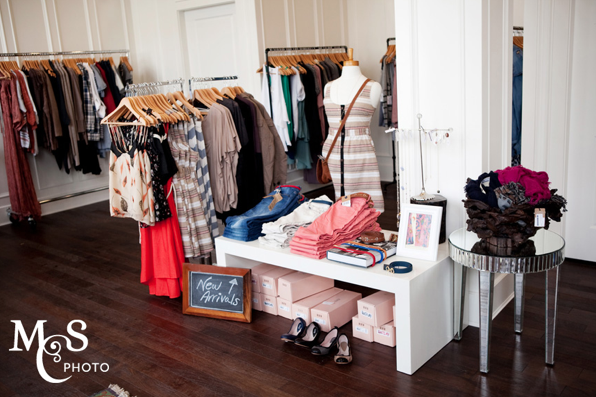 By Eudora Koh, Modern Mix Vancouver writer
Deep in the heart of Richmond lays the seaside town of Steveson, known for its boardwalk and fishing culture. What may not be top of mind for many when it comes to Steveson is clothing, fashion and style. But those were the only things on everyone's mind last Friday at Violet Hill Boutique, nestled amongst other small shops in the small community.  Modern Mix Vancouver was invited to the exclusive media event, which drew some of the city's most influential fashionistas and offered colourful macaroons, tasty cheeses, lots of bubbly, and most important, beautiful and one of a kind designer pieces handpicked by Nicola Gillam, owner of Violet Hill boutique.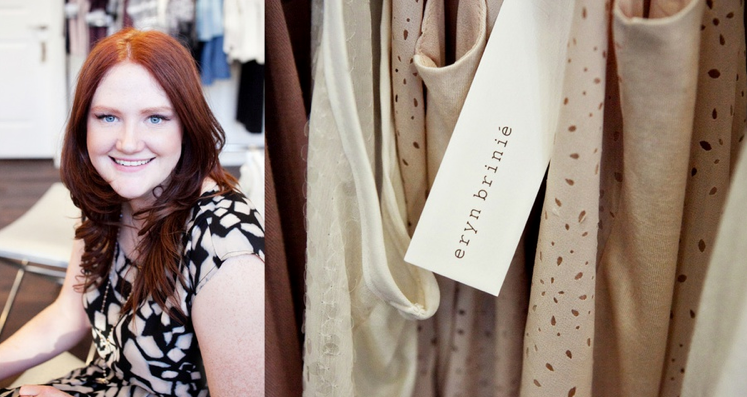 Nicola grew up in Steveson and wanted to share with her community the boutique experience when it comes to clothing, fashion and accessories. With a major in History and Political Sciences, Nicola realized later, like many graduates, that she wanted to do something in life unrelated to her education. With her love of fashion, her natural ambition, and a business saavy mindset, Nicola opened up Violet Hill Boutique in August 2011, naming it after her favorite Cold Play song.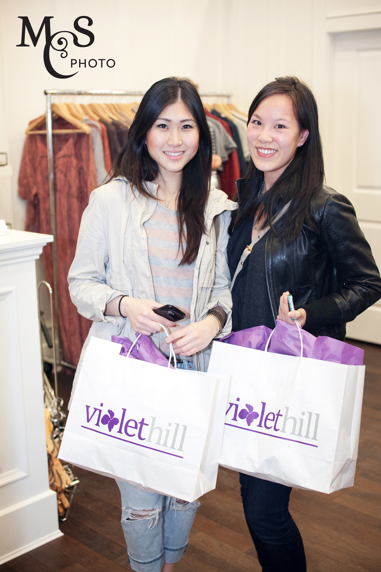 We heard several remarks about how the pretty boutique decor of Violet Hill makes you think it belongs in Yaletown or Kitsilano.  But that's the beauty of it! Violet Hill boutique itself is such a cozy little shop that is decorated and furnished just like a teahouse, brightly lit with high celings, detailed white trimming around the walls and windows, and a deep blue that cover the walls.
With a bohemian flair as a common theme amongst all selected pieces, labels at Violet Hill boutique range from the recognizable Gentle Fawn to Alternative Apparel, to labels I was introduced to (and fell in love with!) such as Eryn Brinie, Liebeskind and Valerie Dumaine. Along with the many neutral and earthy tones available in store, there are also a select few bright and funky colors that will pair well with your wardrobe staples. Both the dressier and more casual pieces were consistent with the practicality, trendiness and femininity that encompass Violet Hill.
Many of the tees and blouses caught my eye, as well as spring dresses made from stiffer material, but still held that cute nautical and classic style. There are so many unique pieces in store, that are decently priced and ones that you won't find anyone else wearing on the busy downtown streets. Similarly, the accessories sold in Violet Hill are one of a kind, including the Social Experiment collection of Westcoast-inspired cocktail rings ($28). Georgia Heraty, designer and creator of the cocktail rings, was at the event to take custom orders for her gorgeous rings, two of which I purchased at the event and can't stop wearing!  Meanwhile, Vanessa purchased a 14k gold and amethyst necklace ($89) from another Vancouver designer, Chantale Jewelry Designs.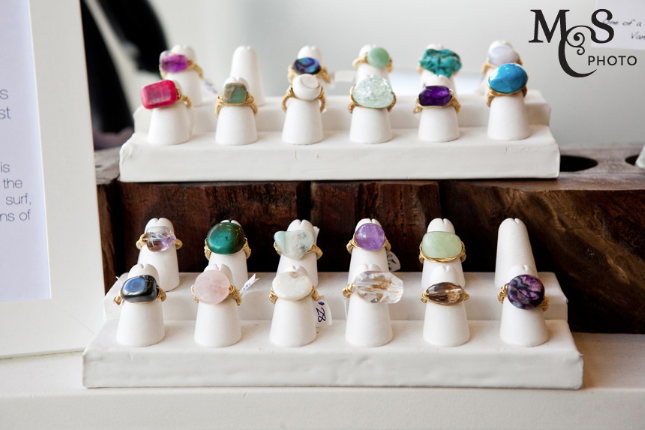 So the next time you're in Steveson, be sure to check out the purple jewel by the sea, Violet Hill, which is just as stylish and chic as any other boutique you will find in downtown Vancouver. You can't miss it!  For more photos, check out the gallery below with photos by MCS Photos.
MMV Giveaway: Modern Mix Vancouver is giving away a $50 Gift Certificate to Violet Hill Boutique! Leave a comment below telling us what your favourite springtime accessory is.  A random winner will be chosen from the comments below. Be sure to leave your email address so we can contact you if you're a winner. Contest ends Sunday, April 8th (11:59pm PST).  Winner will pick up their $50 Gift Certificate in store at Violet Hill (12211 No 1 Road, Richmond).
For additional entries, you can do the following things;
For a second entry: Follow @ModernMixVan on Twitter and tweet "I want to win $50 to @VHillBoutique from @ModernMixVan http://bit.ly/GT16nI . RT to enter!"
For a third entry: "Like" the Modern Mix Vancouver Page on Facebook and post on the wall "I want to win $50 to Violet Hill Boutique from Modern Mix Vancouver! http://bit.ly/GT16nI"