Each Social Experiment piece is inspired by the natural beauty of the West Coast.
The sun, sand, rain, surf, ancient forests and high mountains of the Pacific Northwest.
Vancouver born and raised Georgia Heraty is the designer behind Social Experiment, a collect of West Coast inspired wire-wrapped cocktail rings.  Wire-wrapped jewelry always gives its pieces a one-of-a-kind feel.  No two pieces are alike because every gemstone is given its character and individuality through its rough cuts.  Georgia and I were in the same graduating class in high school and recently ran into each other again at an exclusive event at Violet Hill Boutique.  Modern Mix Vancouver had a chance to catch up with Georgia, read the interview below and find out what this Westcoast gal has to say about Social Experiment!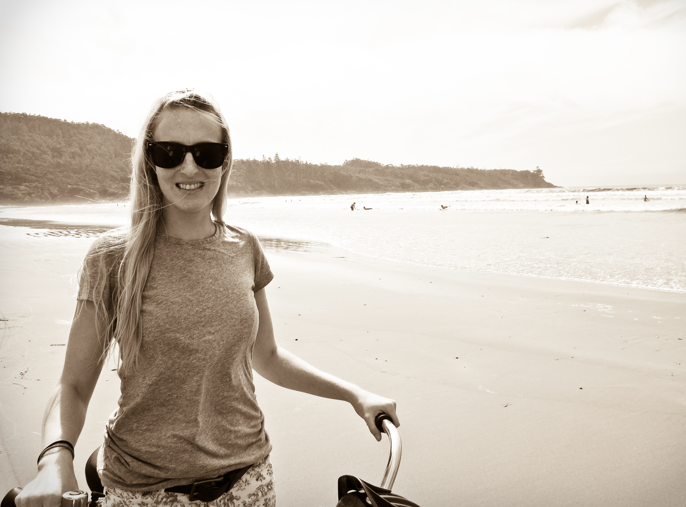 MMV: Where did the name Social Experiment come from?
Georgia: The name is a direct reflection of what began as a hobby and now has turned into a small business. I took a course at Country Beads back in April 2009 as something fun to try. I made these cocktail rings as gifts for family and friends.  Social Experiment started out as a social experiment, to see if people like my designs and product. Guess they did!
MMV: Why did you choose to focus on rings instead of other types of jewelry? Do you have any plans on expanding beyond just making rings?
Georgia: Well the simple answer is that I took a wire wrapped ring course and have stuck with what I know. Once you start making jewelry, whether it be for yourself or as a business venture, it is very easy to get sidetrack by all the possibilities (and of course the supplies!) I have tried bracelets, but they were not as successful. I am open to exploring other avenues of jewelry making, but at the moment I am content with growing Social Experiment with cocktail rings.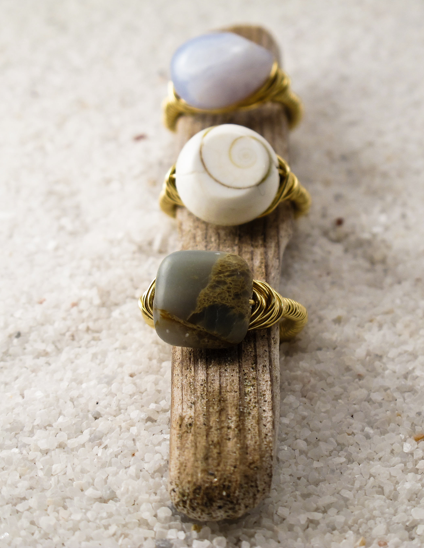 MMV: How are your designs inspired by the West Coast?
Georgia: I have always been consumed by all things West Coast & my love for Vancouver, so much so that I have a tattoo of a seashell on one ankle and a snowflake on the other. The West Coast is physically a part of my body (and of course my soul). I choose semi-precious stones, which are then drilled into beads, to represent nature.
MMV: What kind of hobbies and activities do you partake in that truly make you a Westcoast kind of gal?
Georgia: On top of having the West Coast as a part of my physical self, my lifestyle, attitude, outlook on life, and sense of style all reflect my love of the West Coast. I love to swim in the ocean when it gets warmer.  I kayak, surf and skimboard.  I also love to run, do yoga, rock climb, hike, telemark ski and cross country ski, golf.  Vancouver truly is a West Coast city 365 days a year. I cannot think of another amazing city where you can ski, run, kayak, sit on a patio and shop at amazing stores in the same day!
MMV: Where are your pieces available for purchase in Vancouver?
Georgia: All day and everyday online through Etsy, Barefoot Contessa (Main Street and Commercial Drive), Violet Hill Boutique in Steveston,  Muse Social Fashion House in South Surrey and, beginning March 31st, Live Yoga studio boutique.