Thierry celebrates Jour du Macaron (March 20, 2012)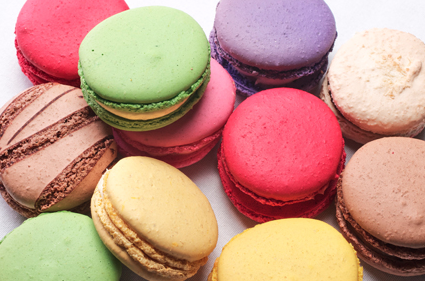 Following in the tradition of the international association Relais Desserts and other macaron festivals around the world, on Tuesday, March 20th, Thierry Chocolaterie Pâtisserie Café will celebrate 'Jour du Macaron'.
Ten per cent of all macaron proceeds from this day, while supplies last, will be donated towards Growing Chefs! Chefs for Children's Urban Agriculture.
Chef Thierry has a long-established following for his macarons, using a signature combination of fresh seasonal fruits and fine artisanal ingredients. Then, since opening last August, macarons have become a highly desirable item at Thierry, literally flying off the shelves.
"We want to celebrate both the joy of this simple pleasure, as well as a great cause," says Chef Thierry. "We invite all of our friends to drop by the shop and join in the fête."