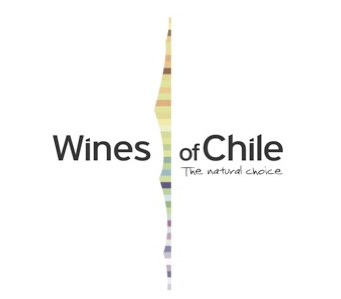 By Joanna Lee, Modern Mix Vancouver writer
The Vancouver Playhouse International Wine Festival is an annual event that attracts some of the largest players and international vintners in the industry. It is a week-long festival where owners, winemakers, and representatives converge from wineries around the world. In its 34th year, this year's festival featured over 1,700 wines, 181 wineries, 15 countries, and brought over 25,000 attendees from around the world. The festival hosts a trade show, public wine seminars, and events held in conjunction with Vancouver's top restaurants and hotels. Its most anticipated event is the three-day International Festival Tastings held at the Vancouver Convention Centre, where wines are available for sampling and paired with various foods.
MMV had the opportunity to attend the first night of the International Festival Tasting, where more than 750 wines from 181 wineries and 15 countries were showcased.  This year's regional theme was a focus on Chile, which is the world's eighth largest wine producer and the fifth largest exporter. Chile also has some of the largest organic vineyards in the world. 35 Chilean wineries in total were present in one special section of the Tasting Room, where three different types of Chilean wine – Sauvignon Blanc, Carmenere and Cabernet Sauvignon – were on hand for attendees to sample. Chile's signature grape variety, Carmenere, was few in the room. However, what one Chilean winemaker noted was that aside from its uniqueness, when the grape is ripe, it can be delicious. Some notables include Concha Y Toro's Terrunyo 2008 Carmenere, Vina Santa Carolina 2009 Reserva De Familia, and Tamaya 2010 Winemaker's Selection Carmenere.
Some of the world's finest and most affordable wines – Sauvignon Blanc, Chardonnay, Syrah, Merlot, Carmenere – are produced in Chile. Its appeal is its warm climate and proximity to the Pacific Ocean and the Andes Mountains, which create ideal temperatures conducive for growing grapes. The "vinestars" and more well-known wine proprietors of the country are Eduardo Chadwick, Miguel Torres Jr., and Alvaro Espinoza, all of whom presented at various wine seminars during the week.
The Vancouver International Playhouse Wine Festival is a fundraiser for the Vancouver Playhouse Theatre Company, and is one of Canada's best festivals, if not one of the world's best. Since its inception in 1979, the Festival has raised over $7.5 million to support the theatre company, enabling it to produce over 200 productions and develop outreach and educational programs for the arts community.