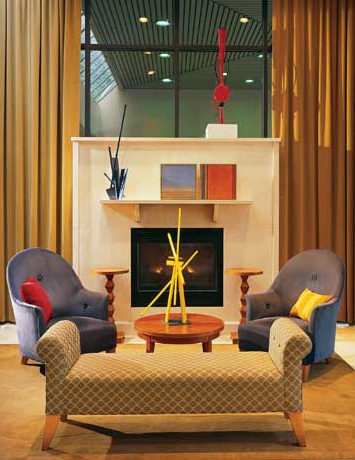 When you think of boutique hotels, there are four key traits that come to mind; it's a one-of-a-kind property, it has a creative concept, it has fabulous service and of course, it is probably in a really cool location.  Last month, I discovered a true gem when it comes to Vancouver boutique hotels. An option that should really be on everyone's radar is the Listel Hotel.
Located just seconds from the shopping haven of both Robson and Burrard Streets, Listel Hotel is probably the most unique boutique hotel I've discovered in Vancouver thus far. There are two words to describe it in a snap shot: Cultured + Sustainable.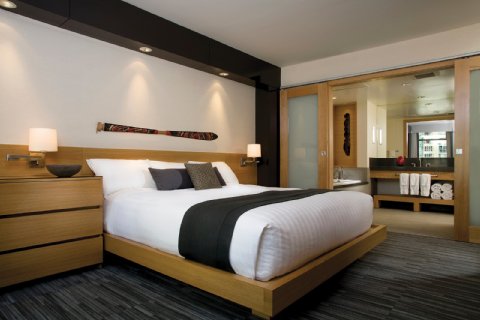 Art Culture at Listel Hotel
 If you are looking for a cultural experience, you are going to get one without even setting foot outside of the hotel. With a boutique hotel allure, Listel Hotel houses over $2,000,000 worth of original and limited edition art. Curated by the Buschlen Mowatt Galleries, Listel Hotel is nothing short of an art gallery with distinct pieces featured in the lobby, at each level's entrance off of the elevator, in various sections of the hotel and of course, in each guest room and suite.
While taking a tour with Lise Magee, Listel Hotel's Director of Public Relations, she mentioned that guests even purchase art pieces right off the walls from time to time. The guest rooms each profile an artist's work. The most intriguing of all room types were the premier rooms on the gallery floors. Each room as been designed as an individual gallery featuring original and limited edition works by artists at the forefront of the International and Canadian art scenes. Plus, the rooms offer a truly charming and luxury stay with fluffy goose down duvets, comfortable beds and a chaise lounge to overlook the streets of locals and tourists alike.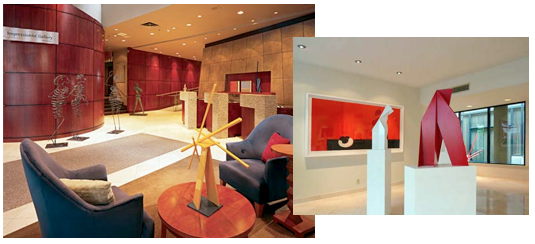 Sustainable, Green Initiatives
What is a big reason why guests return to Listel Hotel time and time again? It has a large part to do with the eco-initiative 'Environment Matters' program at Listel. With a zero waste policy of turning all of our organic waste into compost, converting our non-recyclables into electricity, reusing all our recyclables and working diligently to minimize waste and conserve natural resources, particularly through water and energy conservation (ie. the first Vancouver hotel to install solar roof panels), Listel is making its mark for a greener Vancouver.

Also, as the host hotel of the Vancouver Jazz Festival, the Vancouver International Film Festival and the Vancouver Sculpture Biennale, the arts and cultural scene is serious business at Listel. My verdict? Mr. Governor says it best… I'll be back.
MMV Giveaway: Modern Mix Vancouver is giving away a FREE night stay* at Listel Hotel! Leave a comment below telling us what makes you want to stay at the Listel Hotel and a random winner will be chosen from the comments below. Be sure to leave your email address so we can contact you if you're a winner. Contests ends Sunday, March 11th (11:59pm PST).  
For additional entries, you can do the following things;
For a second entry: Follow @ModernMixVan on Twitter and tweet "I want to win a FREE night stay at @ListelVancouver from @ModernMixVan http://bit.ly/ydc27r RT to enter!"
For a third entry: "Like" the Modern Mix Vancouver Page on Facebook and post on the wall "I want to win a FREE night stay at Listel Hotel Vancouver from Modern Mix Vancouver! http://bit.ly/ydc27r"
*This MMV giveaway is valid from April 1 to April 30, 2012 and October 1 to November 30, 2012. It is subject to availability and blackout dates, is based on double occupancy, and cannot be combined with any other promotion. Once prize is awarded, the winner will need to contact Listel Hotel for availability and bookings.
===
By Manveet Virk, Modern Mix Vancouver Contributor