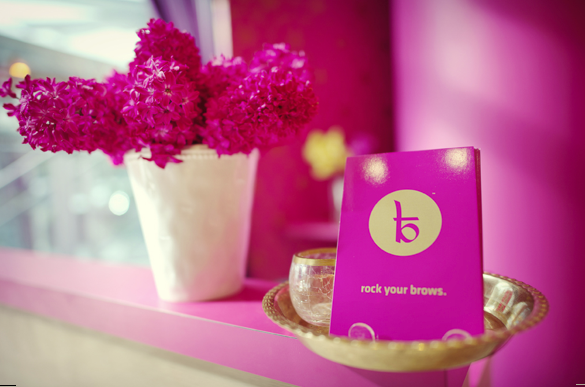 By Carolyn Fung, Modern Mix Vancouver writer
For the past two years women in Vancouver have enjoyed the ultimate in brow services from Bombay Brow Bar. Last week, Bombay Brow continued to celebrate their success in the city by adding a third location at the stunning Shangri-la Hotel downtown on Alberni Street.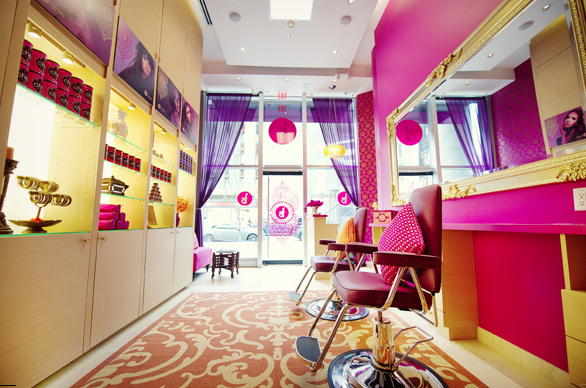 Much like their other locations in Yaletown and Kitsilano, this beautiful new location is filled with bright, glamorous colors, purple and pink accompanied by rich gold accents. Inspiration for this design comes from a combination of founder and sisters Ravy Mehroke and Amy Minhas' favorite colors. The actual interior design was done by Amanda Swanlund of the local design firm Twenty-one Two. Not to be mistaken for a spa, the girls envisioned a relaxing environment that incorporated a fun, unique feel true to their Indian roots.  The location is small and homey, the sisters envision their brow bar to replicate a close friend's living room (if only we had friends with living rooms as glamorous as this!).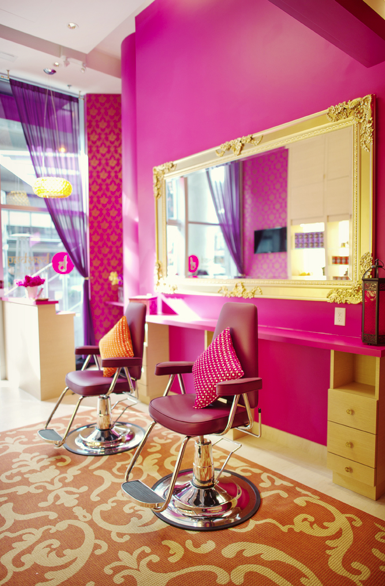 Bombay Brow Scupltresses (yes, that's right, scupltresses) are trained to give you the ultimate brow experience whether by means of waxing, threading or tweezing. For $23.00 you get perfectly sculpted brows, a brow massage, and a complimentary touch up for your makeup so you never have to leave with red splotches. If you haven't already guessed, this is the ultimate place for perfect brows because it's all they do! For a place so lovingly dedicated to your brows how can you resist?
This newest location at the Shangri-la will cater to a new type of client, the weary business travelers, the honeymooners, and vacationers. It's a truly unique experience Vancouver can be proud to share with visitors abroad. For residents of the city, we're lucky to now have 3 locations and cannot wait to see what Bombay Brow Bar has in store next.