CB2 Grand Opening on Robson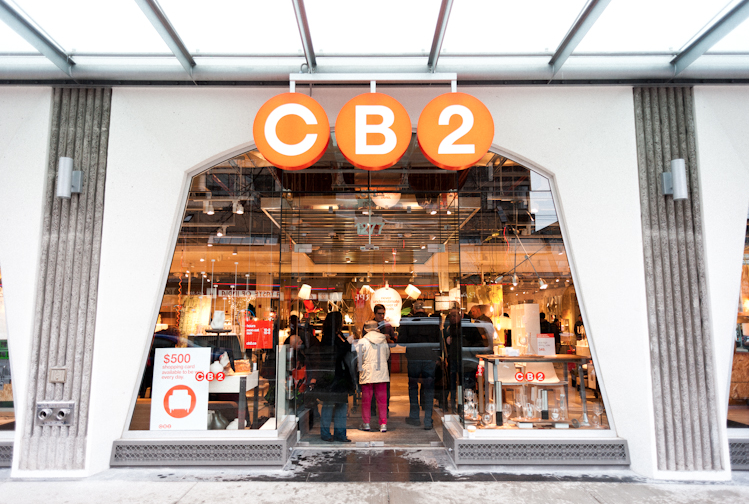 By Joanna Lee, Modern Mix Vancouver writer
CB2, the modern home furnishings store headquartered in Chicago,  celebrated its grand opening last week as it opened its second Canadian location at the Pacific Palisades Hotel on Robson and Jervis.   Owned by American furniture chain Crate & Barrel, CB2 offers hip, unique, and affordable modern furnishings for designers and local residents.  CB2 Pacific Palisades is over 12,000 square-feet large and features concrete and exposed steel framing ceilings.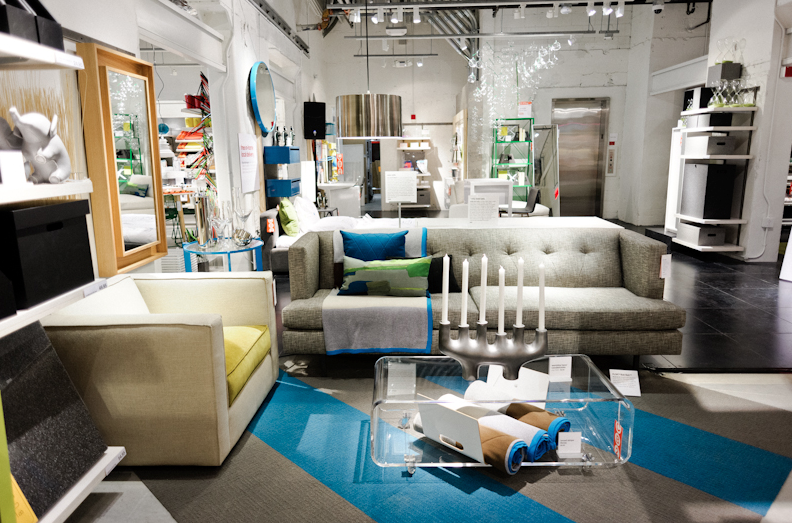 CB2 has also partnered with San Francisco-based Creativity Explored, a not-for-profit visual arts organization that offers artists with developmental disabilities the opportunity to create and sell their work.  One is the limited edition Orange Bird Pillow – a colourful accessory for any home with a design of a happy orange bird printed on a soft pillow.
CB2 searches the globe and carries decor and furnishings from more than 40 designers and One of a Finds by artists with a story and history.  It prides itself as a "modern destination and an affordable modern for apartment, loft, and home."  It is a one-stop shop for funky home decor where one will find everything from organic bed sheets, bamboo bath towels, colourful area rugs and sleek kitchen accessories.  Check out CB2's new Spring collection and for unique gift ideas, try the organic lunch bag, clothespin chopsticks, or a tic-tac-toe set in polished iron.
On Saturday, February 18th, CB2's 40 days of giveaways commenced.  Consumers can pick up a peel-off card in store to enter to win $10 off a $50 purchase or the daily grand prize of a $500 shop card. To continue the momentum, Vancouverites can also spot the bright orange, CB2 branded Fiat cars sporting the Parlour Bold Chair zipping through the city streets.