Teddy Bear – my new Pomeranian rescue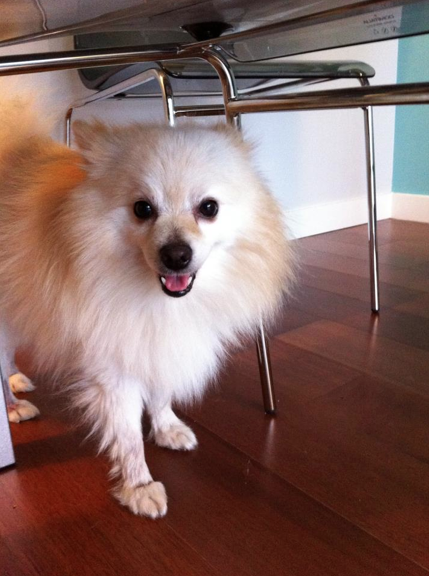 Meet my new 2 year old Pomeranian, Teddy Bear. He was a stray dog who got put into an animal control shelter in California, and rescued by Pamela's Dogs, a local small dog rescue organization.  Teddy is getting used to city life with me, and is adjusting very well to being a city dog.  Being a dog owner in downtown unlocks an entirely new perspective of Vancouver for me.  I've been frequently visiting Bosleys in Yaletown, Vancouver Pet Store, Bow Wow Haus, Barking Babies as well as Pawsh Dog Spa to get myself in tune with the pet-owner world.  Teddy will also be starting personal one-on-one dog training with Nik at BarkBusters this week, to work on the separation anxiety issues that many rescue dogs have.  Stay tuned on Modern Mix Vancouver for upcoming posts on pet-related features.
In the meantime, if you're interested in fostering or trial-adopting a small dog, check out Pamela's Dogs!  Or attend one of Pamela's small dog adoption events at your local Bow Wow Haus (Davie & Jervis, West 4th Ave & Pine or Broadway & Macdonald).