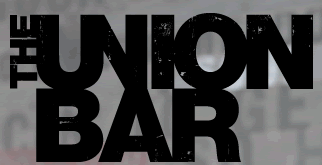 By Joanna Lee, Modern Mix Vancouver writer
A couple of weeks ago, I visited the newly opened Union Bar next to the Jimi Hendrix Shrine across the Georgia Viaduct in Chinatown. The restaurant is the fourth from the Cascade group (think the Cascade Room, Habit Lounge and Latitude, all further up Main Street). There are about 80 seats with about 10 to 15 seats at the bar. Much of the space is wooden and the walls adorned with various art installations. The food is Southeast Asian with several rice and noodle dishes, curries, pad thai and nasi goreng, as well as a variety of small plates, including beef satays, salads, and banh mis. Notables include veggie pakoras and the mildly sweet and spicy chilli chicken wings. The Cascade's Arthur Wynne has created a diverse Asian-inspired cocktails list with a twist. For a sweeter cocktail, try the Banga #1, served in a fashionable little jar, or a virgin cocktail with Lapu Lapu cucumber juice, coconut water, calamansi and pandan syrup.
For a Sunday night, the Union was fairly busy and about 1/3 full. The vibe is hipster mixed with a bit of a trendy warehouse feel to it, with the use of long wooden communal tables, giving it a very simple, minimal, and clean feel. Staff are friendly and attentive and the prices are very reasonable. It is a fantastic addition to the Strathcona-Chinatown neighbourhood and is definitely worth several visits.  The Union Bar is open nightly from 5pm onwards.