Modern Mix Vancouver Weekend Brunch Series – If you're a foodie on a budget, going for brunch on the weekend is a great way to check out a restaurant without breaking the bank.
I went with my friend to Raincity Grill for brunch this past weekend, she's a vegetarian so I followed suit and went meat-free for the day.  For brunch at Raincity Grill, patrons have the option of ordering brunch items a la carte, or as a prix fixe – 2 courses for $20.  After ordering, Raincity Grill starts off your brunch with a complimentary amuse bouche – a miniature cup of warm apple cider and a bite-sized scone (which had a texture of a soft cookie, rather than a typically crunchy scone).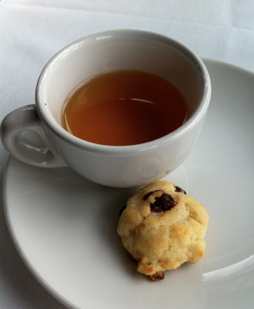 My friend got the prix fixe menu and started off with french toast as an appetizer.  The portion was (half a slice of thick-cut bread) but she said it was "amazing" and unlike any french toast she has ever had – the bread was soft and fluffy, and the maple syrup had a sweet, buttery taste.  There was a generous dollop of whipped cream on top.  There were also bits of caramelized apple in the dish, which reminded me of the filling in apple pie.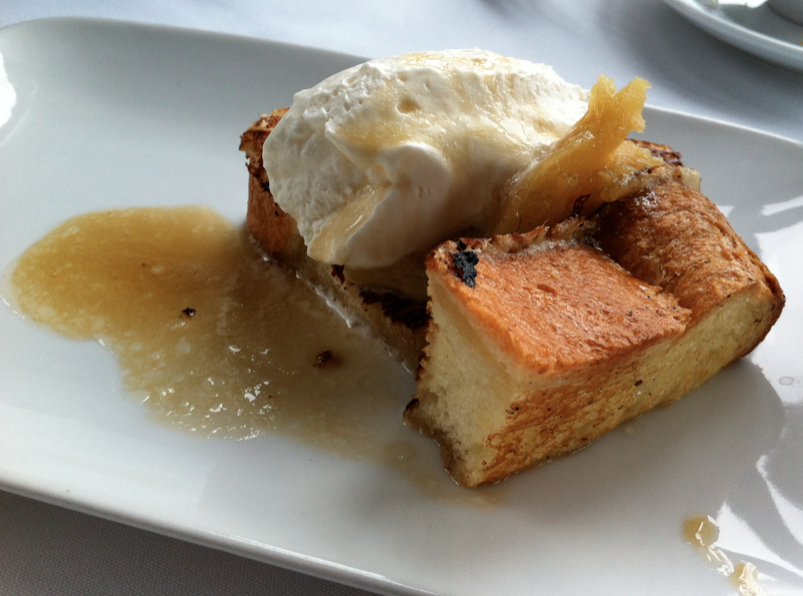 With a craving for potatoes but a vegetarian palate to accommodate, my friend's second course in the prix fixe menu was a custom ordered vegetarian version of the  Helmers Potatoes and Ham Hock Hash.  We "oooh'd" when the dish came because the bright greens and oranges of the vegetables, and the stark white of the poached eggs, had a look of freshness. From past experience, breakfast hash items are usually quite greasy but this one was quite light and fresh (maybe it was because of the vegetable substitutions) and mildly flavoured.  However, my friend thought the potatoes were too mushy and would have been better if they were more fried.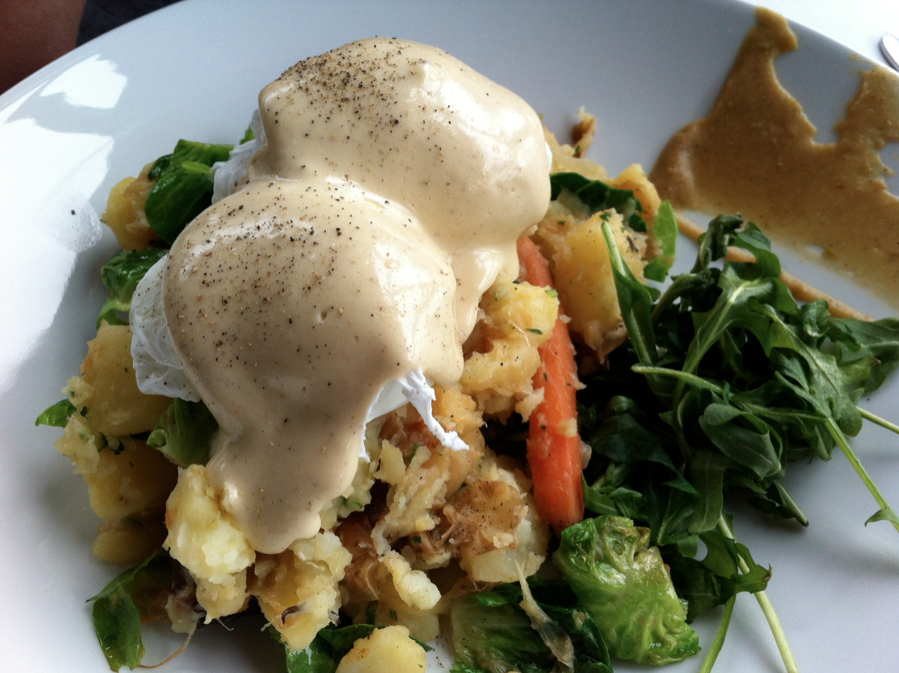 I had the Roasted Sunchoke & Soffrito Linguine ($15) from the lunch menu.  The sofrito in my pasta consisted of a chopped mixture of vegetables, cubed into small chunks.  The linguini was presented in a folded, wrapped up sort of way, which was kind of fancy and the sofritto sauce was spooned on top.  The sofritto had the consistency of fresh salsa but crunchier, I loved the fresh crunch of the carrots, onion and celery.  There was too much pasta for the sauce, but our server was kind enough to add more sauce at no extra charge when I requested it.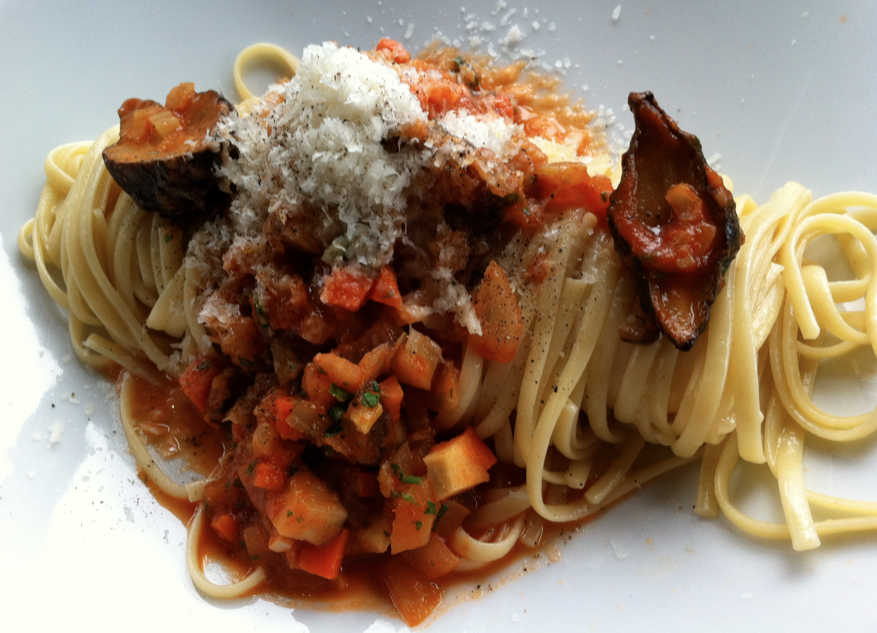 Overall, Raincity Grill is a classy place for Pacific Northwest cuisine.  They even had a 100-mile menu where all the ingredients in a set-menu come from within a 100-mile radius. If I came back, for the full oceanside experience, I'd try to return during the summer as you have a good street view of English Bay from the windows and it's always nicer to look out on the water when it's sunny, rather than grey and rainy.