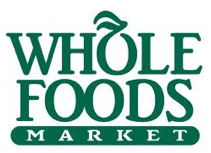 There was recently a Living Social Vancouver deal for Whole Foods, so I went to Whole Foods on Cambie this week to redeem my $20 worth of healthy groceries.  Here's what I got:
Crispy Chick'n (Mandarin Orange) ($4.39) – Don't be fooled, this is a meat-free product made with soy.  I first had this at the Taste of Health event in at Yaletown Roundhouse back in October.  So easy to make, just stir fry the "chick'n" and coat with the sweet and sour sauce, add some veggies and you have a meal!
The Naam's Famous Miso Gravy ($4.99) – this is the "miso gravy" dressing that The Naam (a 24-Hour vegetarian restaurant in Kitsilano) puts on their famous sesame fries.  A great oriental-flavoured dressing to put on anything from potato wedges and perogies, to salads and cooked veggies.
Thai Kitchen Pad Thai Sauce ($4.99) – Looking forward to making the common Thai dish pad thai with this.  If you're not a fan of home cooking, consider heading to Pink Elephant Thai Restaurant on Alberni Street instead.
Mom's Original Organic Unpolished Heirloom Quinoa ($5.99) – Quinoa is a delicious protein superfood.  I made this for dinner last night. Have some quinoa before your next Lululemon Yoga Rave and you'll have energy to last you the whole session!