In the heart of the community of restaurants on Commercial Drive is the second location of Palki, an Indian restaurant (opened by Bhupinder Mroke) for food lovers looking to experience an authentic cultural experience.  Modern Mix Vancouver writers Carolyn (lifestyle), Eudora (fashion), Alicia (fitness) and Vanessa (editor) were delighted to have the opportunity to meet together for some delicious Indian food.
Eudora's initial thought upon walking in the restaurant was that the décor "felt more modern than other Indian restaurants she had previously been in.  Palki was very modern and sleek decor with dark colors".  In Carolyn's words, "deep warm purples balanced with rich orange yellow make you feel like you've been transported to another place. Nestled in the middle of this location is the coziest spot of all with two bench seats, a luxurious looking wooden table and striped blue and white pillows that make you feel like royalty. For someone who believes a good dining experience balances between the settings & flavors this seating arrangement was absolutely perfect."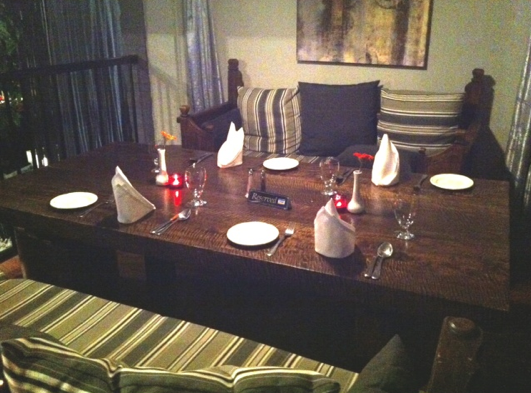 One of Carolyn's favorite things about Indian food is that you get to eat with your hands. In India, they say "If you can't trust your hands, how can you trust a fork or a spoon?". That being said, she was delighted to use naan bread as her main utensil for the night. For lovers of bread or, naan, you will appreciate that this place makes all of their bread fresh, on site using the hot walls of a clay oven.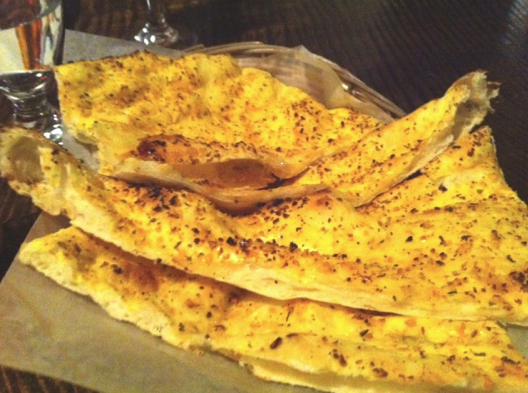 At Palki, it won't take you long after your first taste to realize you will be coming back again soon. (In fact, Carolyn has already been back to Palki with her family!)  For a table of four, their recommendation is starter, plus three main dishes and of course, naan bread & rice.  Eudora's observation is that the food was traditionally presented, in small potswhich were kept heated by candles underneath.  Here are some dishes we ordered at Palki:
Palki's Mixed Platter ($11.00) – Consists of Vegetable Samosa, Chicken Pakora, Vegetable Pakora. The perfect way to start your meal with a mixture of different things to try. Each item has a unique flavor that sets your appetite for the rest of the night.
Garlic Naan ($3.00) – An Indian style garlic and basil bread. As always, a customer favourite. Palki naan is a bit different than I have had in the past in that you can actually see the little bits of garlic and spices that have been used to marinate the bread. A perfect compliment to any of the main dishes.
Prawn Goan Curry ($13.95) – Juicy, bite-sized shrimp in a thick coconut curry sauce.
Butter Chicken ($11.50) – Boneless chicken in a rich butter and cream sauce.
Chicken Tikka Masala ($11.95) – An amazing dish consisting of boneless chicken cooked in a creamy potato gravy.
bursting with flavor that will keep you wanting more. Not too spicy with just the right mix of ingredients.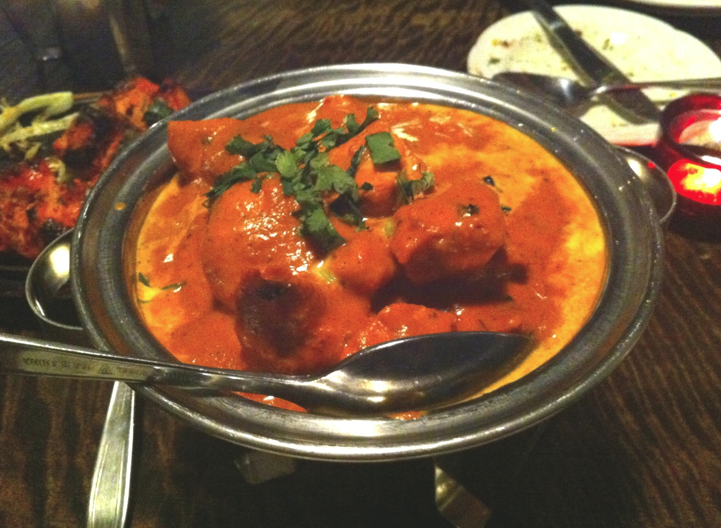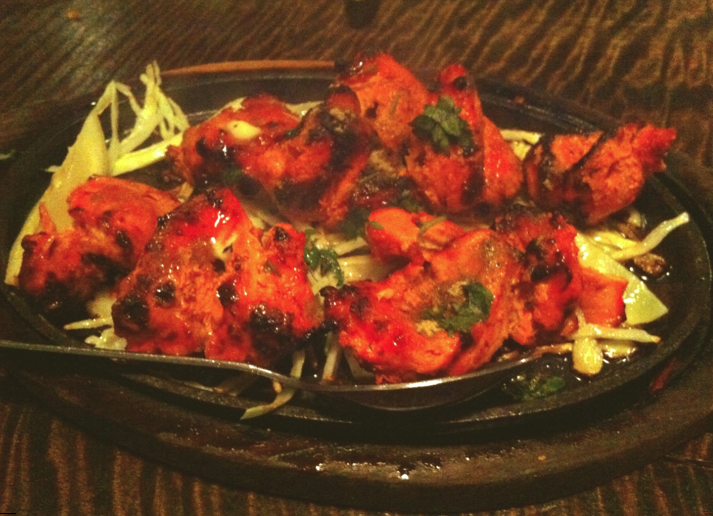 Indian food is not something Carolyn can often make for herself so she truly appreciated coming across a restaurant that can help her satisfy those taste buds at an extremely affordable price.  Alicia adds, that despite Palki's affordable pricing, she "found that both the food and the atmosphere belonged in a restaurant where you would expect to pay more".  According to Eudora, Palki's tried, trusted and true method of operating its restaurants and serving nothing but authentic Indian cuisine has landed them the attention of local social and food bloggers in Vancouver, who have so far, all raved about everything from their exceptional service, wide variety of menu items, and the taste of what can be considered comfort food.
And of course, what Indian meal would be complete without a cup of Chai tea? For anyone who loves a cup of warm milk tea, this was a perfect way to end and an extremely filling meal.