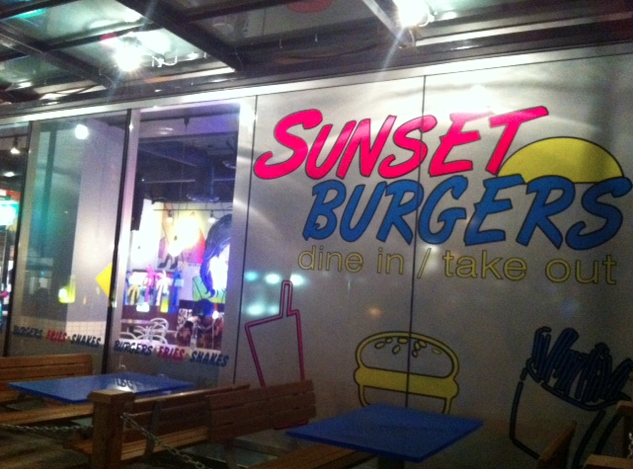 Went to Sunset Burgers on Friday night, a retro-themed diner on Nelson and Seymour in downtown Vancouver.  Bright colours and neon highlights decorate the interior of this burger joint.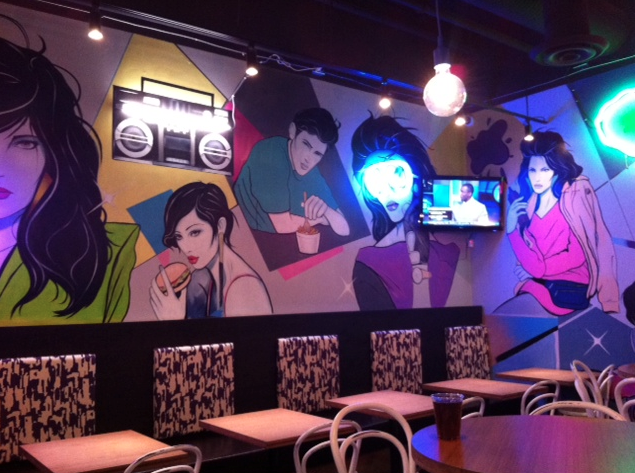 With "all burgers made fresh with Kobe Beef" their "original sunset burgers" starts at $5.49 and you can get a number of toppings for free – fried onions, grilled mushrooms, and a variety of sauces. You can also upgrade to delux toppings like avocado, guacamole and a variety of cheeses for approximately $1 extra.
What makes this burger joint unique and true to its Vancouver location, is the option to "Yaletown" your burger – replace your burger bun with a lettuce wrap instead. I "yaletowned" my Sunset Burger and really enjoyed it. The lettuce was fresh and crisp, and because the burger was wrapped in foil, it was easy to eat without getting your fingers messy.  If I come back here again, I'd for sure "Yaletown" my burger again.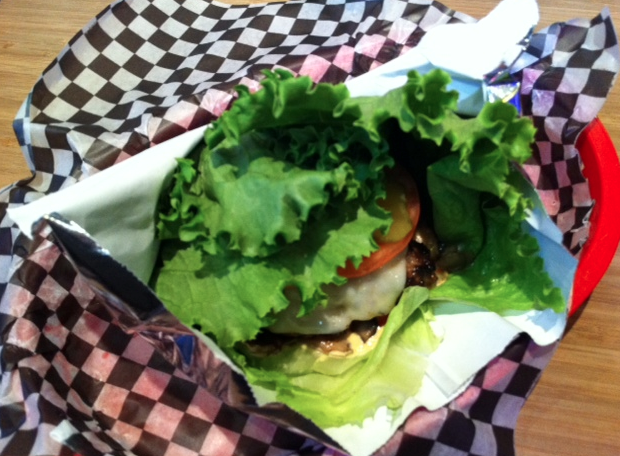 Sunset Burger also has an alcohol license so you can order a selection of bottled beer and ciders for around $5. I was surprised that it was fairly empty  on a Friday night, I think this would be a good spot to pre-drink at before a night out on the Granville Strip.  Sunset Burger is open daily from 11am to 11pm.