Lululemon Yoga Rave (Thursday December 8)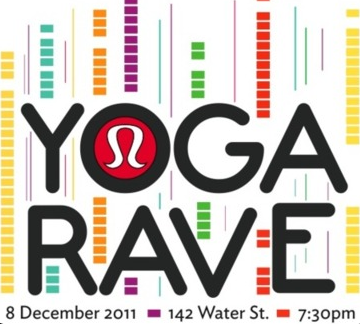 By Alicia Woodside, Modern Mix Vancouver Fitness Writer
Ever heard of a yoga rave? No, neither had we! That is, until we got wind of Lululemon Athletica's upcoming Yoga Rave event, which sparked our imagination. To help you satisfy your curiosity, MMV fitness writer Alicia had the chance to get the scoop on this event with instructor Gloria Latham and with Lululemon Regional Community Manager Lindsay Claydon.
Event: Lululemon Yoga Rave
Date: Thursday, December 8, 2011
Time: 7:30pm
Location: 142 Water Street
Facebook Event: Yoga Rave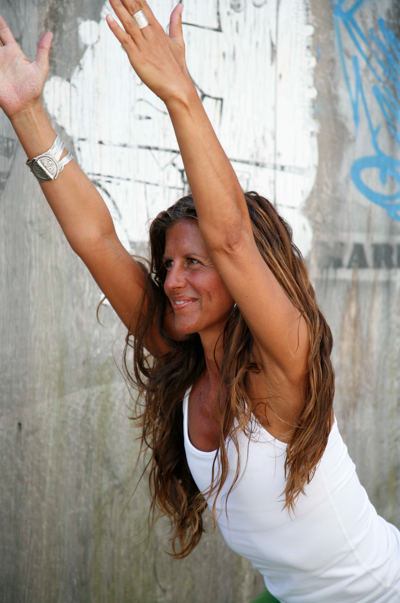 MMV: Who thought of this idea, and how was the event inspired?
Lindsay: Every Monday and Friday night, Gloria teaches an amazing Kundalini class at Semperviva that resembles a rave. We love the energy and overall experience of this class and wanted to share it with the community of Vancouver.
MMV: What is Lululemon's goal with this event?
Lindsay: Our goal with this event is to share this amazing practice with the Vancouver community and bring everyone together to practice yoga in a unique environment.
MMV: So, what is a yoga rave?
Lindsay: Expect an invigorating Kundalini class, packed with your closest friends, your favourite dance music, and glow sticks.
MMV: How do you expect the yoga rave to differ from a regular yoga class, in terms of music, atmosphere, lighting, people? Do you think the yoga rave will appeal to different audiences that might not normally consider a yoga class?
Gloria: Kundalini yoga is a style not known to most. The class I teach draws from this tradition. It will feel a little different even to regular devotees of the yoga practice. This is going to be a great place to be if you want to release some built up tension, make some new friends, and have a lot of fun. In terms of music, I like to incorporate everything from mantras to Enrique Inglesias and PitBull.
MMV: Who should come?
Lindsay: Anyone who wants to move their body, free their mind and have fun!
MMV: What type of yoga experience should yoga ravers have?
Lindsay: No yoga experience is required. The event is open to all levels.
MMV: Gloria, have you taught a Yoga Rave before?
Gloria: I've never taught a "yoga rave" before but I'm often told that my evening classes, particularly Monday and Friday nights resemble a rave. I think it is because Kundalini yoga is such a freeing practice that people feel they can really let loose. Some good music always helps things along. The class will incorporate everything from traditional poses like down dog, to lots of dancing, sweating and singing. Come with an open mind and an open heart.
MMV: Judging by the number of Facebook confirmations, it looks like it's going to be super busy! What is the event's capacity, and what time should participants arrive to ensure they can take part?
Lindsay: We are anticipating a large group of people. Guests should arrive at 7:30pm to ensure a spot!
MMV: Is there any cost associated with the event?
Lindsay: The event is complimentary.
So, there you have it… An unconventional chance to combine two typically disparate, but totally fun activities, in a way you never would have expected! See you there Vancouver!
*Full Disclosure: Since this article, the author is now doing yoga raves daily working at lululemon.