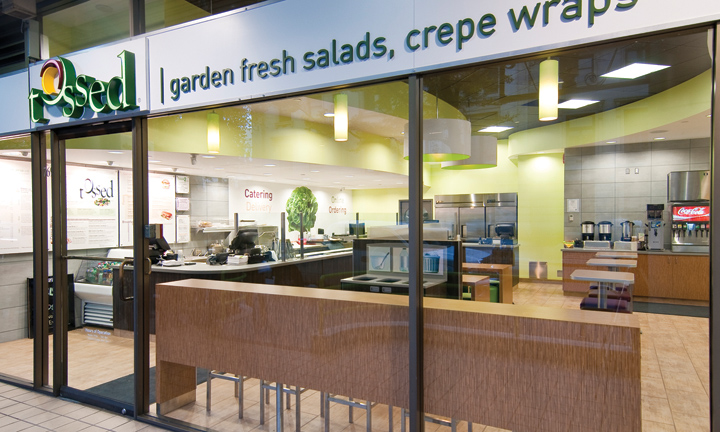 The franchise chain "Tossed" opened its first Canadian location in downtown Vancouver just over a month ago.  Officially categorized as a QSR (Quick Service Restaurant … aka Fast Food), a more accurate description of Tossed would be a make-your-own-salad-bar.  For those of you already familiar with the healthy eating scene in downtown Vancouver, a comparison of Tossed would be to The Chopped Leaf on Robson, but with much more extensive menu options.
The main offering of Tossed is a design your own salad or crepe wrap.  First you choose your lettuce, then "toss in" additional veggies, fruit or "crunch".  Then you can add in protein, cheese and "gourmet items" for an extra fee.  And dress your meal up with salad dressings and vinigrettes.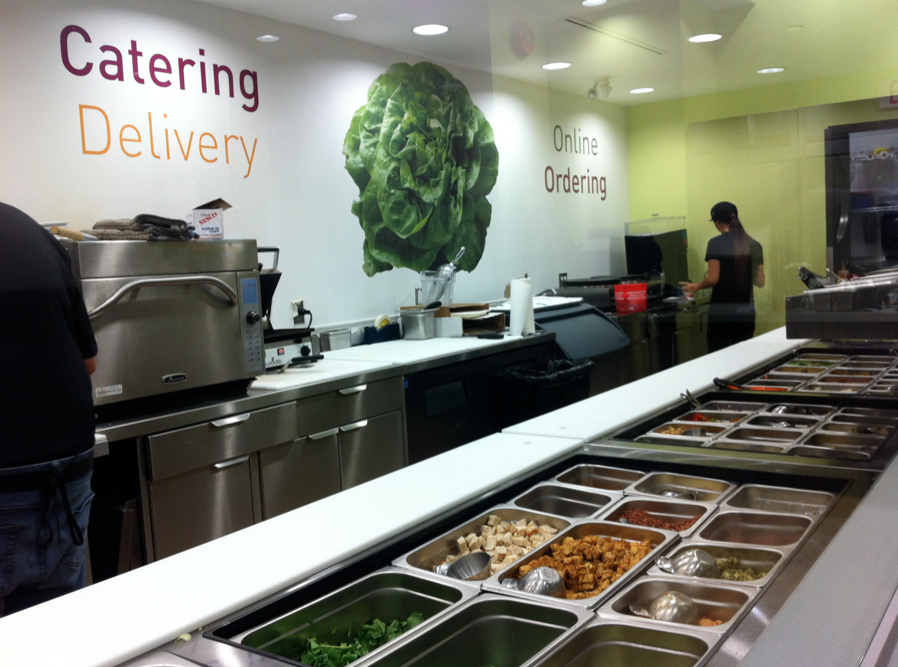 This is what my crepe wrap consisted of – I was going for a balance between sweet and savoury, with lots of fresh crunchy vegetables:
Baby field greens and romaine hearts (you can combine as many types of lettuce as you want at no additional charge)
Roasted onions, cucumbers, apples and wonton crisps
Smoked turkey, blue cheese (went well with the apple) and sun-dried tomatoes (not recommended – too chewy and had to pick out the rind)
Fat free honey dijon (best dressing ever for honey mustard lovers)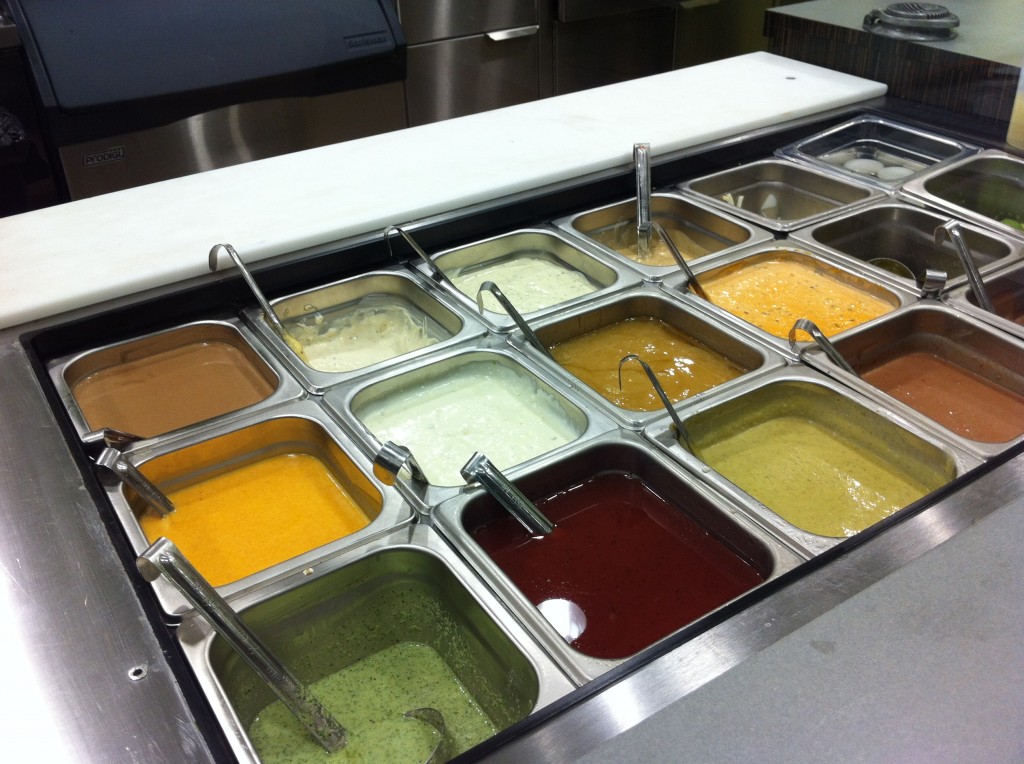 Stainless steel containers loaded with fresh ingredients line the length of the counter.  At the front end, you make your order, and as you walk through the line, you can see a member of the Tossed staff preparing your meal.  After walking past the long line of ingredients, you pay at the cashier at the other end.  Whether it's a salad, crepe or panini that you order, the entire process takes about 6 minutes from start to finish.  We timed it!
In addition to ordering in-store, Tossed also offers online ordering to save time and money.  From now until December 31, 2011, get 10% off and a free fountain drink when you order online.