Chaise Lounge (4444 Main Street) – revisited
Editor's Note: Modern Mix Vancouver posted about Chaise Lounge in August 2009 when the resto-bar was still new to the Main Street neighbourhood.  Not too much has changed since then, but here's an updated perspective from another MMV writer.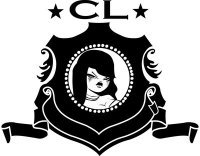 By Eudora Koh, Modern Mix Vancouver Writer
Chaise is another one of the jewels along Main Street, which we all know is recognized for its smaller hole-in-the-wall restaurants and diners. After passing by countless times, I finally got to try the resto-bar that I'd heard so much about.  The highlights of Chaise? It has a very relaxed and casual atmosphere which is perfect for an evening any day of the week, and has a chalkboard full of daily specials, great service, and drinks specials! Initially, from its fancy-looking exterior and signage (and name for that fact!), I would have imagined Chaise to carry pricier food and beverage; on the contrary, the entire menu was affordable and everything sounded down-to-earth but appetizing.
The atmosphere inside Chaise was split into a bar/lounge area, with high tops and bar stools, and a more intimate area, which I'm guessing is the dining room with the booth and table set up.  Maybe it was because I was there on a Friday night, and a Canucks game night, but at times, I found it too loud to have a meaningful one-on-one conversation.
I ordered the Jamaican Burger which was $10, and was loaded with jerk chicken, cranberry mayo, swiss cheese, lettuce, tomato, and raw onion (of which I probably should not have eaten so much).  Vanessa had the $10 pasta with meatballs special for $10.  She found the meatballs tender, moist and flavourful but the pasta a bit bland.
Regardless, the value of the food for the price you're paying made up for that, as did my overall experience.   The portions were definitely filling, the food was decent, and best of all, the beer special was only $4.75/pint.  If you ask me, that definitely makes for a good Friday night … minus the raw onion breath I was stuck with.