Shiny Fuzzy Muddy – 12th Annual Show & Sale (Dec 10 & 11, 2011)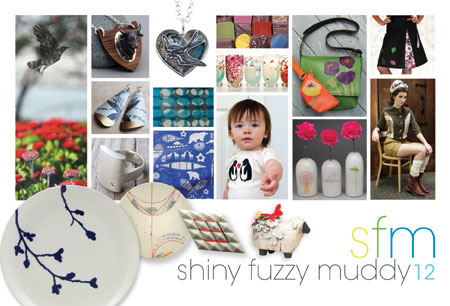 The 12th annual Shiny Fuzzy Muddy takes place on December 10th & 11th at Heritage Hall (3102 Main Street).  Come by a collection of local artists selling handmade art, fine craft and fashion.  Free admission.
Sale Hours:

Saturday December 10, 2011 | 11am – 9pm
Sunday December 11, 2011 | 10am – 6pm
Present at the event will be: Adhesif Clothing Co., BETA5 chocolates, Caroline Miller Design, Erin Dolman, Hammypie, heyday design, Jessie Turner Designs, LAUREN ELGEE Jewellery, Loden, LUprints Homewares, MaryMary, MIKIND Handmade Ceramics, mimosa, Morena clothing, Mellon Glass Studio, Nana Fro Textile Art, sandpiper studio, These Gray Days, thistletown, Track and Field Designs.