Impark's "Toys for Tickets" – Get Your Parking Violations Waived with Toy Donation (November 24, 2011)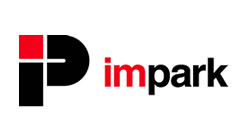 Parking violations (along with unexpected roaming charges on a cellphone, getting a cavity, and being caught not paying on the Skytrain) are one of many things in life which sucks to be fined for because it could have so easily been prevented.  If only I got back to my car quicker, if only I put an extra quarter in … if you've ever had a case of the "if only's" with Impark parking tickets, here's your chance to redeem yourself.
Imperial Parking Canada Corporation ("Impark") announced today it is offering a one-day, 4 hour event during which anyone in Vancouver, Kamloops, Kelowna or Prince George who has an unpaid Impark parking violation notice can have it waived by making a toy donation to The Salvation Army.  On Thursday, November 24th, Impark will be accepting new, unused and unwrapped toys, and in exchange, the donor's unpaid parking violation notice will be waived. A single toy donated will waive a single unpaid violation notice. Those with multiple unpaid violations will need to bring an equal number of toys to match the number of Impark parking violation notices they would like waived.
Donors must bring a copy of their violation notice(s), statement(s) or their license plate number in order to ensure proper credit of their account.
Impark will be accepting toy donations between 7am and 11am at following location in Vancouver:
The Salvation Army Belkin House,
555 Homer Street, Vancouver, B.C. (Between Dunsmuir & Pender)
All toys and gifts donated will be used in The Salvation Army's Christmas Relief Efforts. In addition to typical toys, the Salvation Army has identified a particular need for Puzzles, books, DVD's and CD's as well as Gift Cards (movies, make-up, iTunes, etc.).