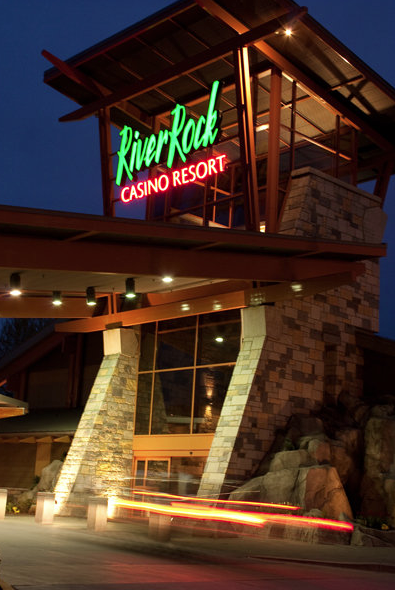 By Kenneth Law, Modern Mix Vancouver writer
Modern Mix Vancouver was generously offered to partake and review the River Rock Casino and its buffet through the lens of a blogger who really isn't into gambling.  The BC Lottery Corporation wants to convey the message that casinos are not just venues for gambling, but also offer a variety of entertainment options to attract wider audiences.  Recent brochures for the River Rock have been increasingly focused more towards its newly opened hotel, lounge and theater showings, various dining facilities and conference centers, broadening the scope with which their patrons can spend their time. I recently gave the River Rock's casino and buffet a shot and left away very satisfied with the buffet, but had no desire to gamble any further.
The River Rock is the largest casino in BC and is well served by public transportation and ample parking space. Relatively newly built and opened since 2004, its interior décor, design and ambiance are comfortable and welcoming with nice touches of wood trim, and there are a plethora of slot machines and table games to fill the large space.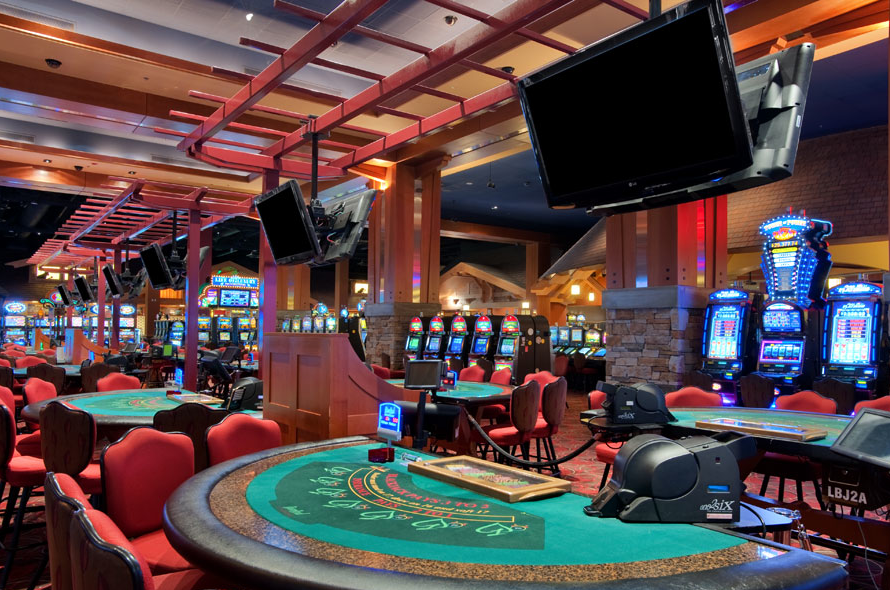 As a non-gambler by nature, being given a slot play credit meant I would quickly spin a few rounds to satiate my curiosity before cashing out. I was able to squeeze 20 minutes out of there and managed to only lose $10 and was still kept reasonably entertained with good company, but overall I would say the slots aren't an "acquired taste" – you either find them fun or you don't, and I am clearly in the latter half of that. Without the confidence to partake in table games either, the gambling aspect of my tour was short and did not particularly inspire me to go back again to gamble.
The buffet was a different story. Entrance to the restaurant is by way of a large curving staircase, and once you are inside you are meticulously (for buffet standards) taken care of by staff. Food quality was very acceptable with a variety of eastern and western cuisines; highlights included the Dungeness crab, seafood cioppino and the best chow mein I have ever had anywhere. With pacing I lasted 2 hours in there and went away very satisfied.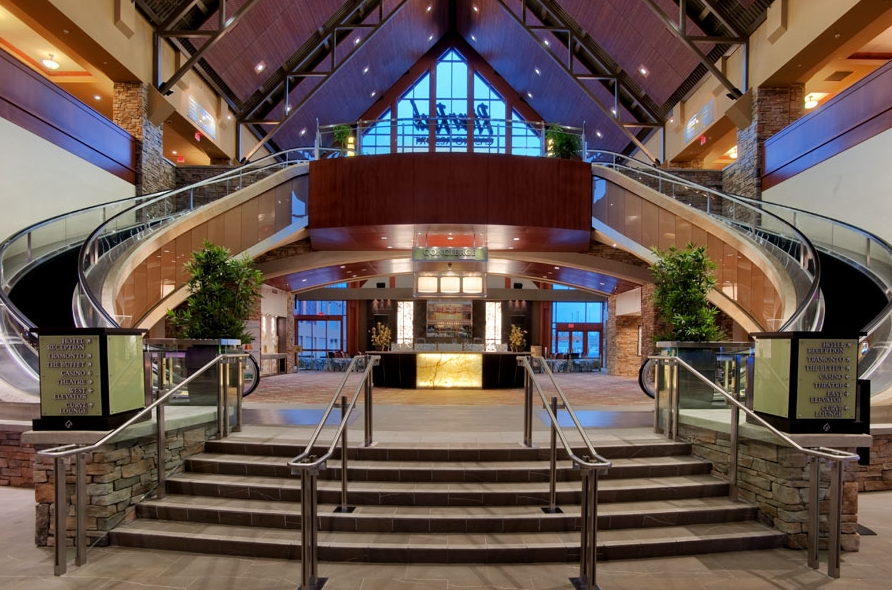 For the River Rock and the BCLC to better enhance the experience of those who do not necessarily or particularly enjoy gambling, offering entertaining packages that include the buffet, some theatre showings and perhaps some of the hotel's spa offerings would have people excited to come to the casino, giving them reasons to tag along if their friends or partners were busily indulging themselves at a poker tournament or on a blackjack table. For the time being, one lucky reader will get to try out (or revisit) the buffet at the casino.  See below for contest details.
MMV Contest:  Modern Mix Vancouver is giving away a dining voucher for two at The Buffet at River Rock Casino.  Leave a comment below telling us who you'd bring with you to the buffet and why, if you won the prize.  A random winner will be chosen from a comments below. Please be sure to leave your email address so we can contact you if you're a winner.  BC entries only please (how are you going to go to the buffet if you are far away?!). Contest ends on Sunday November 27th, 2011 (noon PST).
To up your odds (casino pun, ha ha) with additional entries, you can do the following things;
For a second entry: Follow @ModernMixVan on Twitter and tweet "I want to win a buffet meal for two @riverrockcasino from @ModernMixVan. http://bit.ly/tNDov1 RT to enter!"
For a third entry: "Like" the Modern Mix Vancouver Page on Facebook and post on the wall "I want to win a buffet meal for two at River Rock Casino from Modern Mix Vancouver!"