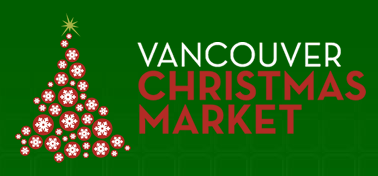 I'm happy to hear that the Vancouver Christmas Market (West Georgia x Hamilton Street) will be back again for its second year in downtown Vancouver at the Queen Elizabeth Theatre plaza from November 24 to December 24th.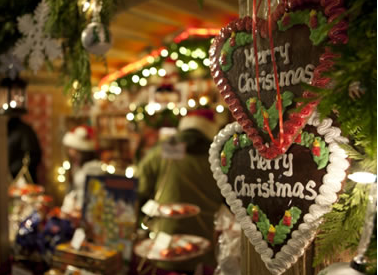 Open daily from 11am to 9pm, the Vancouver Christmas Market is an authentic outdoor German-style Christmas market village, featuring unique holiday shopping, seasonal music, live entertainment and traditional food and drink.  True to its Barvarian roots, the Christmas Market features rows of little wooden huts decorated with pine branches, strung with while lights, and is perfect for getting you into a festive mood.  Vendors include a mix of traditional cultural items (ie. beer steins, European glass ornaments, etc.), items by local designers, and edible products (artisan chocolates, honey products, olive oil, etc.)
Because of its month-long appearance, and its convenient, central, downtown venue, the Vancouver Christmas Market tends to attracts the working-in-downtown type during the weekdays.  This is definitely a seasonal hotspot you could check out with your coworkers if you work in downtown!
Admission:
$2 – Monday to Friday 11am to 4pm
$5 – from Monday to Friday (4pm to 9pm) and Weekends