Quiznos – Chicken Cordon Bleu Advertisement vs. Actual Sandwich
I don't usually write about fast food joints on Modern Mix Vancouver, but I thought this comparison was so ridiculous I had to share.  I went to the Quiznos on Broadway and Heather (between Oak and Cambie Street) and ordered the new chicken cordon bleu toasted sandwich because it looked so tasty in the posters.  When I got the actual sandwich, this is what it looked like on the tray (before I even touched it):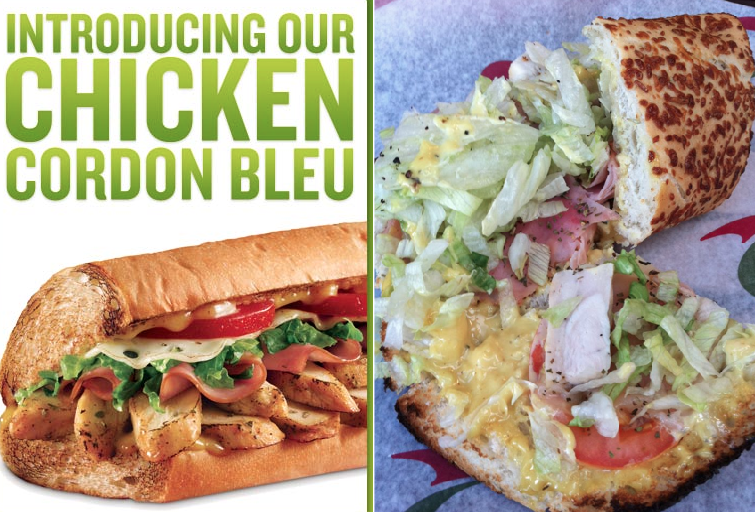 That being said, the cordon bleu sandwich was quite tasty.  It just didn't look appealing at all.  Leave me your thoughts in the comments below!