Essie Nailpolish – Limited Edition Pink "Raise Awareness" Shade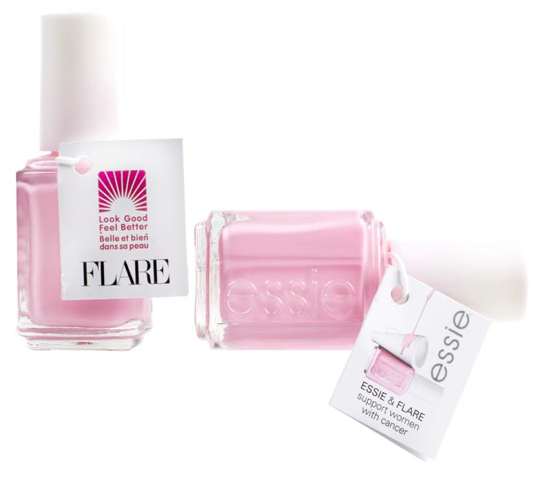 This October, in support of Breast Cancer Awareness Month, Essie Nailpolish, is proud to to speak out to "Raise Awareness". In partnership with FLARE Magazine, Essie introduces the Limited Edition "Raise Awareness" nailpolish, a delightful candy pink created to inspire hope and support for cancer patients. During the month of October, a percentage of the proceeds from the sales of Raise Awareness will be donated to Look Good Feel Better, whose mission is to make a significant difference in the lives of women affected by cancer by improving their self-image through complimentary cosmetic workshops in an environment encouraging a sense of confidence, community and determination.
The limited edition Raise Awareness shade will be available at salons and drugstores across Canada, until quantities last, with a retail price of $9.99.